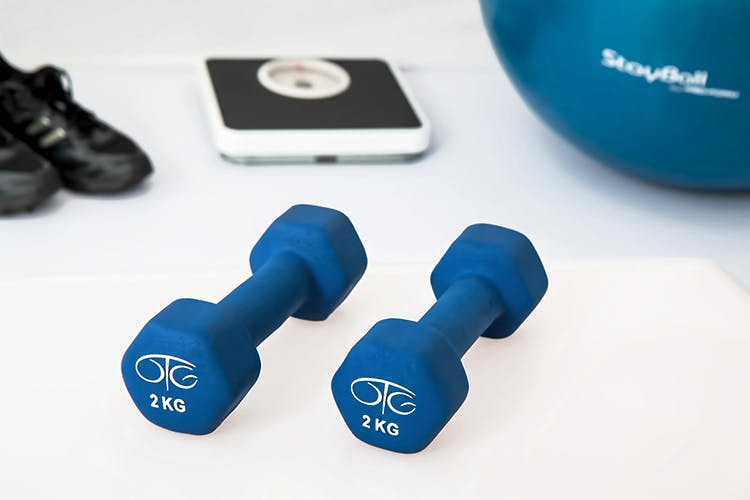 Unlimited Access To Mumbai Gyms And Classes? Only With Fiticket
Shortcut
Fiticket is a fitness 'pass', available through a website and an app, which allows the user access to a number of gyms and fitness classes – for an unlimited number of classes. We gave it a shot for a month-long membership.
Spoilt For A Fit Choice
So this is how it works – once you've signed up on the app or the website, you can avail of fitness classes, gyms, swimming pools and fitness groups across the city. Each day's selections are accessible through two mediums – a list of the types of classes, and according to neighbourhoods. The same studio or gym can be used three times each – but given the number of choices, a member could hypothetically have an unlimited number of classes.
We alternated between three neighbourhoods, with classes in Sion, Bandra and Churchgate. We tried out a zumba class in Sion, a cardio class in Churchgate, went swimming in a Bandra club, went for an MMA class in Khar, a yoga class in Sion, and even an aerial yoga class in Santacruz.
Each venue was totally aware of the Fiticket concept, and after giving our booking number, it was smooth sailing. It was a great way to keep boredom at bay, or fill up an empty evening, since classes can be booked three hours in advance.
The one problem we had was that sometimes, classes would be cancelled without notice, and the Fiticket admin would update us a bit last minute. We advise that you cross-check and make calls before showing up, and make sure that the class is happening as scheduled.
So, We're Saying...
Definitely give it a shot if you're easily bored, or your commute to work, office or college makes you travel across the city, which means that multiple neighbourhoods will be accessible to you.
Check out their website here.
Price: INR 2999 for a month-long subscription.
More Information
Comments