The information in this post might be outdated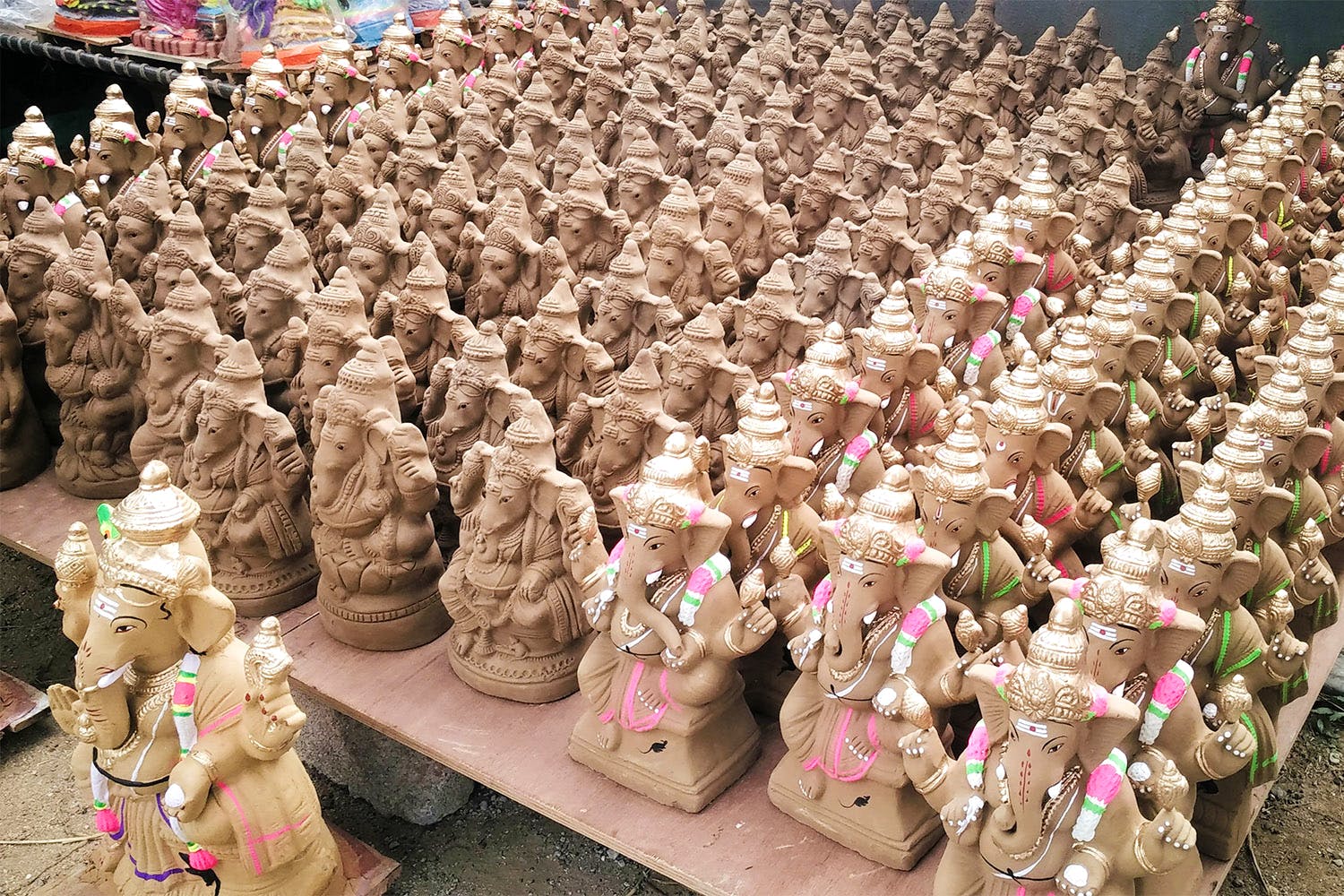 Go Green: This Man Is Giving 1,000 Clay-Made Ganpatis For Free In Mumbai
The Choice Is Yours
It takes some thought and determination to start a movement in the right direction. And that's exactly what TV Sudhakar is relying on – a noble thought of protecting the environment, and determination to spread awareness amongst people of India to stop using PoP Ganpatis and shift to idols made of clay instead.
How is he doing it? Well, he has built a website where you can register yourself and he will get a clay idol made for you. For free. Yes, you read that right. Sudhakar is calling out for 1,000 people to register on his website to get free clay idols. And these idols will come with a sapling that can be planted in this same clay once it's dissolved after immersion.
At Sudhakar's house, the tradition was to worship only clay idols, so they don't cause damage to the environment. But when Sudhakar moved to Mumbai in 1994, he couldn't find one person here who was making clay idols. After 23 years, in 2017 he chanced upon a guy in Chennai who was making clay idols, and it was at that very moment that Sudhakar decided to sponsor 1,000 clay idols for the people of Mumbai to convey a message that harming the environment for any cause is unacceptable. It's his first attempt at this and he is determined to keep going. If he gets 1,000 registrations this time, he has plans to do this in other cities, and come back to Mumbai with 10,000 free idols next year.
The idol will be 12-14 inches tall and will be ready by the last week of August. Once the ready idols are transported to Mumbai, the registered folks will have to visit Sudhakar's house in Chembur to pick up their idol and the sapling.
So, what are you waiting for? Visit the website and register yourself and do some good for the environment. We know we are!
Comments