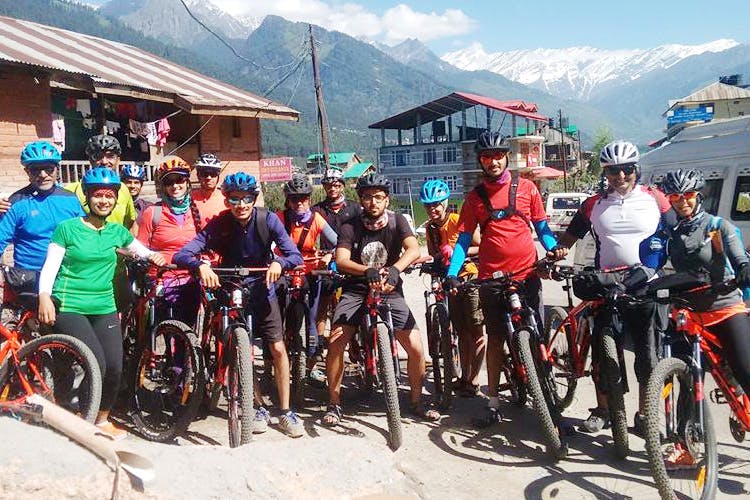 Leh, Spiti & Beyond: Travel Across The World On A Cycle With This Group
Shortcut
Green Earth Adventures is a Pune-based company that specialises in cycling tours and treks in Maharashtra. Here's why you should hop on to a cycle and join them.
What Is It?
Kedar Gogte, an adventure enthusiast himself is the group leader at Green Earth Adventures. Based in Pune, they organise cycling holidays, trekking and wildlife tours. Their coastal cycling holidays are a big hit with cycling enthusiast. They cover the Konkan coastline that offers beautiful beaches, majestic forts, sacred temples & ancient caves. According to them, it's a fantastic opportunity to observe nature from close proximity, meet local people, learn their traditions & taste local delicacies.
Not only the Konkan coastline, they also do Manali to Leh or Spiti Valley. They arrange for tailor-made holidays suited to your needs for a group. In case you want to go international, Europe is on their list too. They are arranging for one in September, covering three countries.
Comments