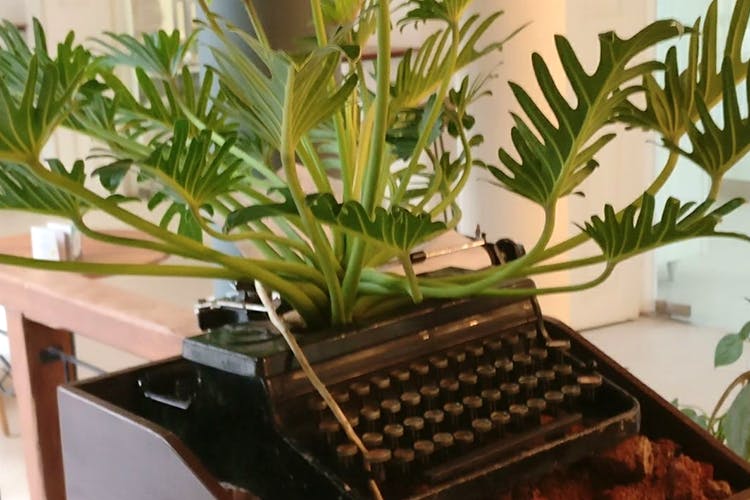 A Dutch Diplomat In Mumbai Is Creating Unique Decor Pieces Using Antique Items With Plants
Shortcut
What happens when a Dutch Diplomat posted in Mumbai decides to pursue his passion project? Happy Designer Plants is born that looks to beautify one office at a time.
What Makes It Awesome
Previously known as Green Family Mumbai, and now called Happy Designer Plants, is a simple, and a personal project of Martijn Lammers, a Dutch diplomat who has been living in Mumbai for over a year now. We first spotted his stunning work at the Ministry Of New, and immediately knew we had to get in touch with him.
Over the phone, Martijn tells us, he does this on the side when he gets the time. Along with his neighbour, Shyam, who runs a farm and is the source of endless plants, they have decided to create these wonderful plant constructions. This was something he did back in his home country, the Netherlands, on regular basis. After moving to Mumbai, he decided to pursue this further, and is open to people getting in touch with him for this.
A plant growing out of a typewriter or an old brass jar holding a green plant – if that sounds like your decor aesthetics, then get in touch with Martijn. The idea is to make something using inanimate objects coupled with plants to make a statement on the depleting environmental condition.
He tells us, he tries and sources unique stuff from antique stores, and Chor Bazaar has been a great loot that way. And then, he transforms an old, discarded item into beautiful decor pieces that you can perch atop a plain, old desk at your work. So far, Martijn does this only because he loves it.
However, if you get in touch with him over Instagram and request him politely enough, you can get one of these for your work place, or home, or whichever corner of your space you're looking to brighten up.
Pro-Tip
Nothing like a bit of vintage and green plants to brighten your day up, we love this project birthed out of a beautiful Indo-Dutch international relations.
Follow them on Instagram here.
Comments