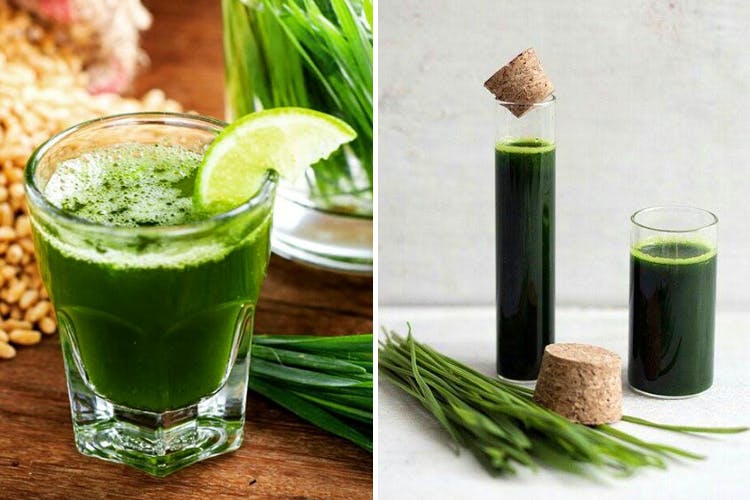 Drink Up: Keep Up With Your Fitness Goals With These Healthy Shots From A Local Farm
Shortcut
Get your daily dose of health by calling in organic wheat grass and aloe vera shots from a local farm nearby.
What Makes It Awesome
And has been since the time kale chips replaced potato, avocado became a staple on bread, and wheat grass shots became a thing. A farming company from Thane called Kedia Organic Agro Products does organic farming of ayurvedic plants such as wheat grass, aloe vera, and more.
They also make cold-pressed shots of the ingredients without diluting them with water or preservatives, so it's fresh every time it's home-delivered.
Pro-Tip
Find it tiresome to drink a tall glass of spinach juice a day? Just take a quick 30ml of cold-pressed wheat grass and be healthy. Didn't anyone tell you? A shot a day keeps the doctor at bay.
Get in touch with them here.
Comments