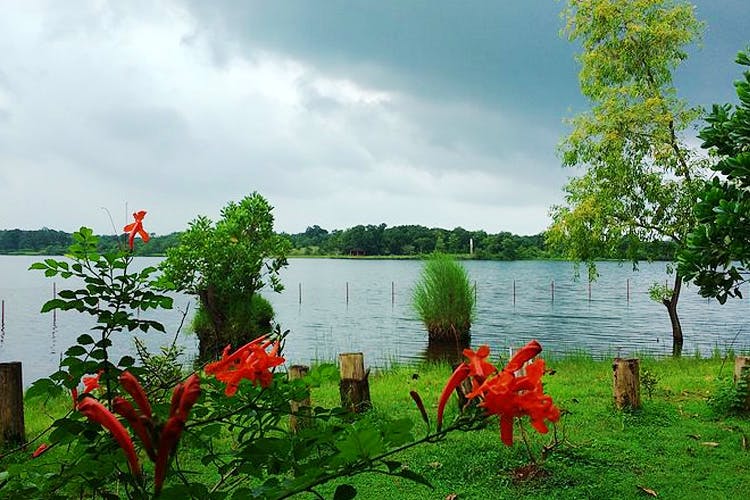 Forts, Lakes & The Long Drive: How To Have An Amazing One-Day Trip To Kolad
Shortcut
Have you ever just wanted to be on the road, taking in all the views and making small yet amazing stops in between? That's exactly what doing a day in Kolad is like. If monsoon stops you from exploring river rafting there, do these things instead.
Start High (8AM)
By high we mean the view. You can visit Karnala fort, a spot famous for bird watching and a breathtaking view. Carry binoculars to get a better picture and obviously, a camera to get all the photos you need.
The Journey Is The Destination (10:30 AM)
Khopoli is a stop that you should make while getting to Kolad. It's laden with green, streams, waterfalls and well, a water park. Make a fun stop out of Imagica of you want, but mind you, keeping the time factor in mind, you might want to keep a tab.
Lunch Time (1PM-2PM)
Lunch will lead you to your destination – Kolad, a village, in Raigad district. Shreekar – The Dhaba is a good choice if you want your plate greasy with tasty Indian fare. The eatery is favourite with most people taking this route, so one can expect fairly good hospitality, good food and decent toilets (very important).
Take A Stroll (4PM - 7PM)
Sutarwadi lake is pristine and offers a spectacular view of the valley. You can sit by and watch time pass by slowly. There's also Ghosala fort and Bhira Dam to visit.
Comments