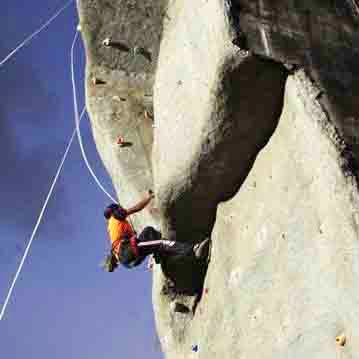 7 Places In The City Even A Hardcore Mumbaikar Doesn't Know About
Here's a list of a few places we discovered will exploring the city, and we bet that even a true blue Mumbaikar might have missed.
This Hidden Nursery
Tucked behind a plastic store, this gorgeous nursery is filled with gorgeous plants if you are planning to add some greenery to your house. The plants start just from INR 40 and can be delivered to your house too. They even have a maintenance services which will send a gardener to your place so that the plants can be taken care of properly.
Read more about it here.
A 250 Year Old Secret Society
The abandoned, beautiful grey bricked building near Sterling Cinema is actually home to the centuries old secret society, the Freemasons. The membership of the society is highly secretive and exclusive and only the existing members can refer new members to join the society.
Read more about it here.
This Stunning Pottery Lab
If you are looking for a creative outlet, this Pottery Lab in Pali Hill, Bandra should be your next destination. Run by ceramic artist Rekha Goyal, the lab is home to several amazing pottery classes which you can take.
Read more about it here.
This Authentic North-Eastern Eatery
Run by a small family from Manipur, Thotrin Café in Kalina serves probably the most authentic and delicious North-Eastern meal in the town. The food is inexpensive, made from fresh seasonal ingredients and incredibly delicious.
Read more about it here.
This Store With Traditional Konkan Products
Love shopping local? Then you should check out Konkan Bazar that has a wide range of authentic products from along the Konkan belt. The store stocks a wide selection of masalas, papads, and more all sourced from the Konkan. It's an initiative that provides livelihood to the women from these villages, and that's an initiative we're happy to get behind!
Read more about it here.
This Artificial Rock Climbing Wall
Got them fitness goals? Head to the Arun Samant rock climbing wall in Goregaon and challenge yourself to a fun climbing experience. The charges are minimal at INR 100 per climb, making this a cost effective way to get fit too!
Read more here.
This Matching Centre In Dadar
It's always festive season y'all. And with that comes all the fun of trying to co-ordinate your ethnic outfits and find that perfect blouse for your perfect sari. Dadar's Maya Matching Centre has your blouse needs covered. You won't believe the options this hidden gem has to offer, and at bargain prices too.
Read more here.
#LBBTip
Also, don't forget to check out this Khar shop that sells bhut jolokia, smoked pork and more goodness from the Northeast.

Comments