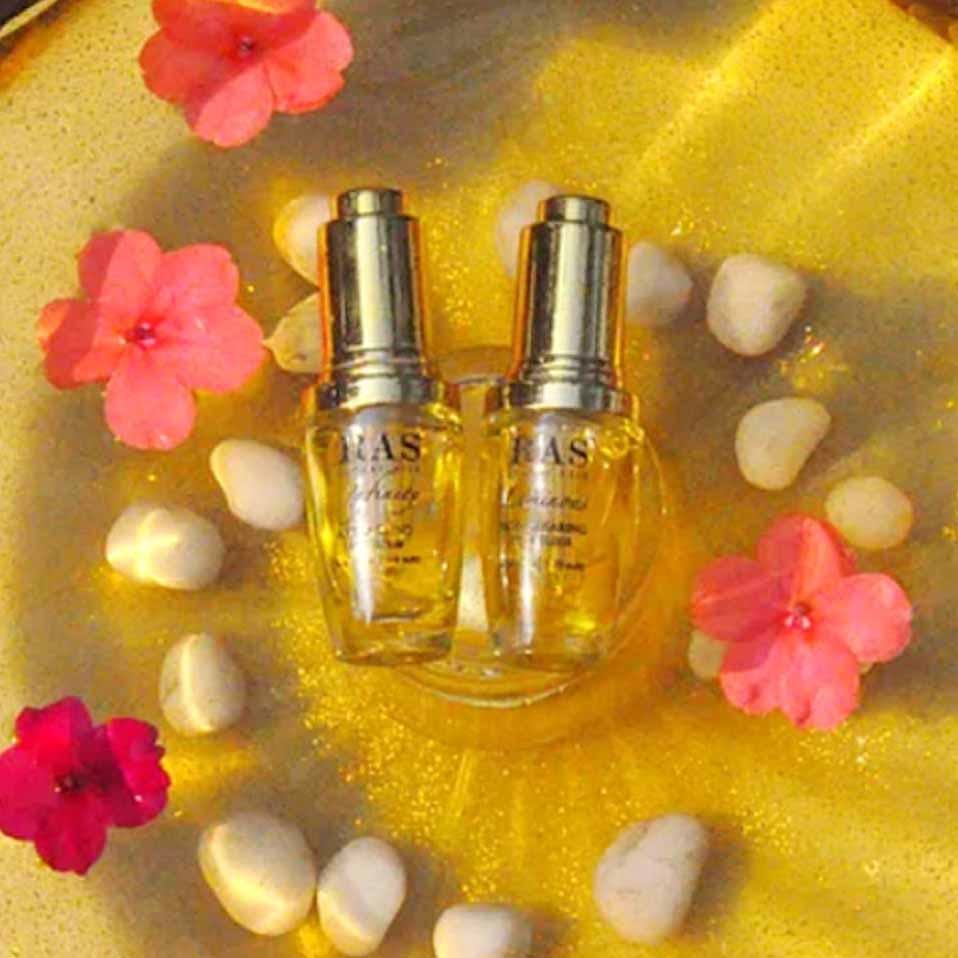 Summer Skin: These Homegrown Products Are Perfect For The Season
Summer's in full swing and its time to pamper the skin before the scorching sun wreaks havoc on it and leaves behind dark spots and pigmentation. While we know that choosing the right regime for the skin is as important (or sometimes more) as choosing the right life partner (heh!), we've also been lucky enough to stumble upon brands that have worked wonders for us. Here's a compilation of a few that'll rejuvenate your skin. Thank us later, ya'll.
Vaadi Herbals
Keep this brand handy because their lemongrass anti-pigmentation cleansing cream is the bomb. The perfect blend of essential aromatherapy oils eradicates the uneven skin tones and the impurities on the surface of the skin. So for some in-depth clensing, you've gotta give this super amazing cream a shot.
Vedic Vanna
Taking care of the skin in the night is as important as caressing it during the day. Hence, the night serum from Vedic Vanna comes to your rescue. This light-weight serum, known by the name of Kamala Kesara Kumkumadi, comprises the goodness of 26 natural ingredients that replenish your skin, through cellular rejuvenation. This night serum is great for the removal of acne, blemishes and wrinkles too.
Just Herbs
If you're concerned about those dark circles that have come with age or because you're slogging super hard to make a living, worry no more because Just Herbs has the perfect product for you. Their under-eye Dark Circle Treatment Kit is a living miracle because of how effective it is. Each kit has three very significant items - the I'Bright almond green tea night cream, the I'Clear green tea and cucumber nourishing gel, and the I'mint Green Tea-Vetiver Nourishing and Toning Pack. Together, they fight bacteria underneath the eye, reducing puffiness, tightening the fragile skin, and providing a lighter skin tone and elasticity.
Clay and Co. Skincare
Clay and Co Skincare is all about the goodness of clay, which is also the key ingredient in all its creations. They've got vegan and natural face creams, scrubs, and masks that you'd instantly want to buy. Go for their seasonal cream known by the name of Summer. They also have Coco Berry and Mocha face masks that work wonders on any skin type.

Ras
This homegrown beauty brand sells products curated out of plant-based ingredients. You must definitely try a few of their cold-pressed virgin oils and organic essential oils to soften your skin. Both cruelty and paraben-free, Ras also has face mists and body polishes amongst its other offerings.
Organic Riot
As the name suggests, their products are organic, vegan, and cruelty-free. We're totally impressed with what is known as the Smog-Block, an anti-pollution moisturiser that's meant to sheild your skin against the urban pollution. Loaded with something known as the Manuka extract, Smog-Block strengthen's the skin's protective barrier, smoothens and softens it too, thus giving you an enriched, unperturbed and glowing skin.
Ask Oindrilla a question