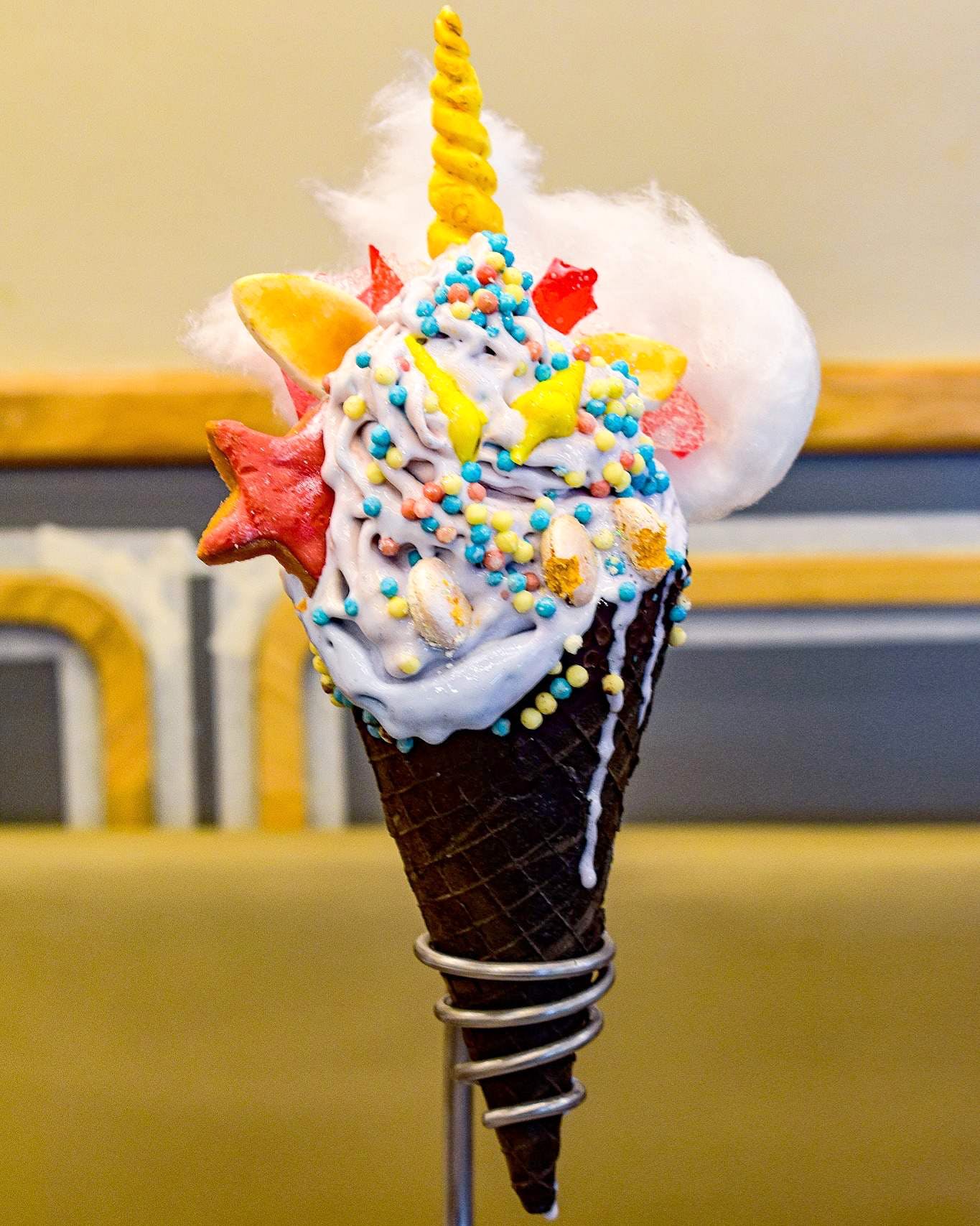 Huber & Holly: Happiness Unbound
What Makes It Awesome
Huber and Holly has become my favourite haunt for good ice cream and some snacks. After having a great time at the Bandra outlet, I decided to give the Juhu one a try. It was a rainy afternoon, so I started my time in Huber and Holly with their hot coffee. It was decent and loved the frothy surface that remained so till the very end. The Foot Long Fries were next. I went for the Truffle and Cheese one, as I had a great experience with that in the Bandra outlet. Here also, it turned out to be great! I went on to have their Avocado and Pesto Burrata Pizza and the Sriracha Nachos. The pizza was great, but the nachos lacked that spice factor. The flavour of sriracha was completely missing from there. We then ordered their shake, Pista Ba-Damn, which was a sweet almond milkshake with a very subtle hint of pistachio flavour. Still, I liked it. Ended our time in this outlet in a grand way by ordering their Unicone. It was a special cone full of soft serve icream, adorned with star shaped cookies, glittery candy floss, colourful jelly cubes and white chocolate unicorn 'horn' among other things. Needless to say that the ice cream creation is unlike anything I have ever had. The dark chocolate waffle cone rimmed with chocolate sauce and a sprinkles was the best part for me. Absolutely worth the money I would say. Needs at least 2 people to finish it. The intricate creation of Unicone was surprisingly served promptly! Overall, I had a positive experience with the food of Huber and Holly, and can't wait to come back to try some other items off their menu.
What Could Be Better
The service in this particular outlet let me down a bit. The orders were all late, the shake was almost forgotten about until I reminded them. Then they said they ran out of whipped cream, which they made again and finally served the shake.