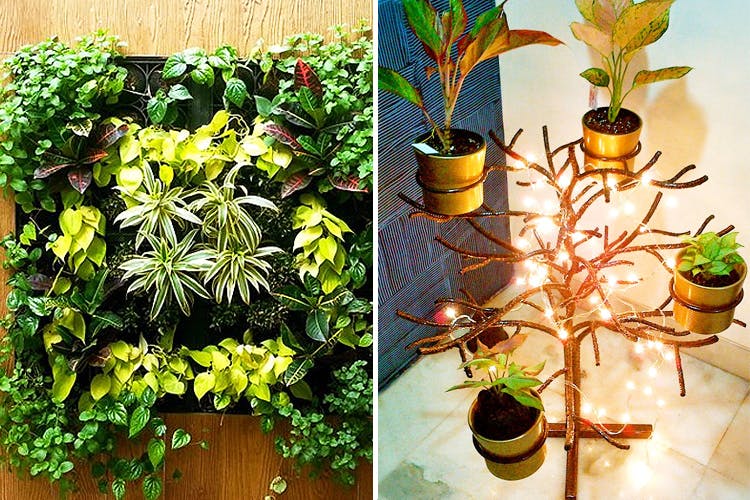 Grow Your Own Herbs & Veggies In Your Kitchen, Terrace Or Wall With This Service
Shortcut
We found green and awesome with iKheti – a consultancy that helps you set up kitchen gardens in your home or office. Take a piece of green and never let it go.
What Makes It Awesome
An initiative started by Priyanka Amar Shah, a nature activist and animal lover, it came into existence to promote sustainable urban farming. Through their website, they retail seeds and DIY kits in case you want to get started on that pending plan to start your kitchen garden.
Not the kind to do it on your own? You can opt for their consultancy services starting at INR 1,500 where they'll come over and take a look to provide you the best-suited plan for your garden based on space, sunlight conditions and access to water. They not only give you designs but also execute the plan (cost depends on the size).
You can choose to do up your balcony (if you're lucky to have one), terrace, backyard or create a vertical garden if you're crunched for space.
If you have a larger space, they also do kitchen garden consultation and composting (INR 2,000). And also provide gardener services for the post set up maintenance.
Pro-Tip
Get them to take over the responsibility of adding a green patch to your surrounding. Not only will they suggest what to do, they will also execute it for you and offer you a solution for its maintenance and upkeep. We recommend leaving it to the experts.