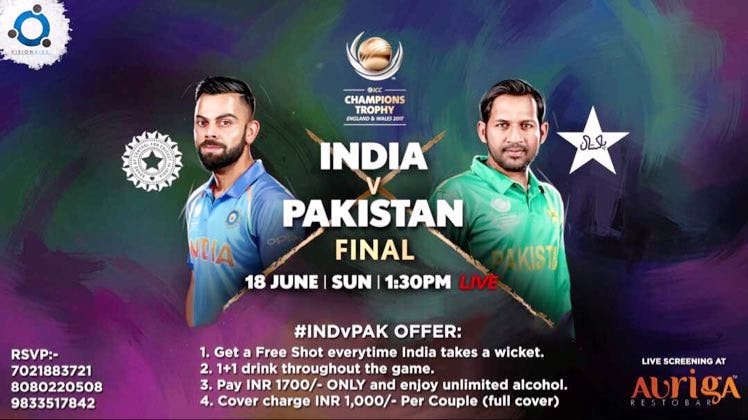 IndiaVSPakistan.Free Shots on every wicket India picks. Happy Hours.Live DJ.Stadium Feel.6 Screen.
What Could Be Better?
There are different option for unlimited alcohol. Do get in touch with the concerned people.
What's My Pro Tip?
Take a cab because when you see India win you would want to party like there is no tomorrow
Anything Else?
Contact for great deals and offers: Sahil Jain:- +917021883721
More Information
Auriga Restaurant And Lounge