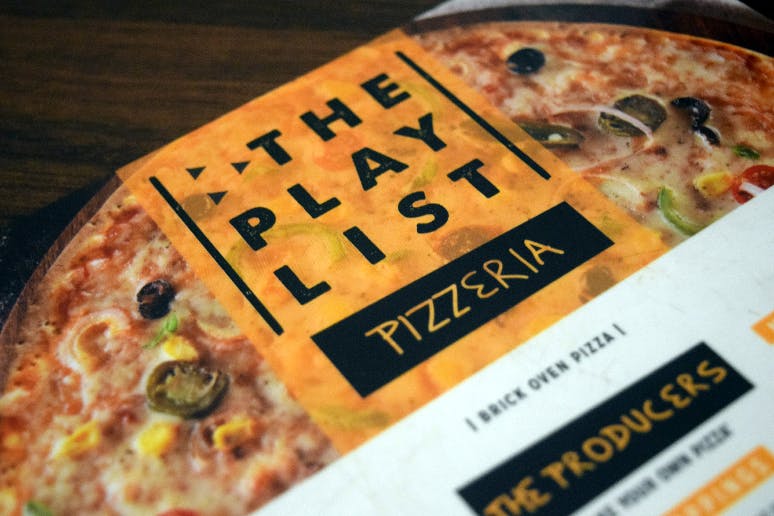 It's Cookie Dough Pizza For the Win At This Bandra Pizzeria!
What Makes It Awesome
Playlist Pizzeria decided to mix up two of our loves, pizzas and cookies! Introducing, an absolutely delicious Pizza Cookie. Their perfect golden 9-inch cookie dough with edges burnt perfectly, to give just that dash of smokiness, bowled us over. Chunks of choco-chips decorate the crust like mini embellishments along with a hint of sea salt, and the cookie is topped with the three dollops of vanilla ice-cream. Drizzled with molten chocolate sauce, the cookie is baked just enough to give it a balance of crumbly, soft as well as crunchy texture. The chilled ice-cream compliments the warm cookie and they blend perfectly in unison. And all this for a bare minimum cost of INR 230, inclusive of all taxes!
Anything Else?
Their signature garlic bread is to die for. Unlike the usual garlic breads, this one was made up of pizza dough. Thin, crisp and balanced perfectly with chopped garlic and cheese. They also have the concept of Make Your Own Pizza, which is awesome.
Comments