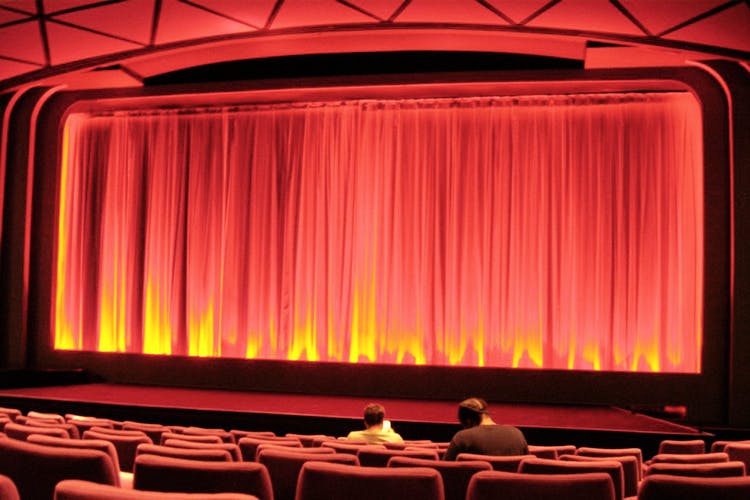 Phone Chargers And Imported Popcorn At This New Cinema In Bandra
Shortcut
Movie-watching only gets better in Mumbai, as a new single-screen French-style theatre, La Reve, is opening up in Bandra.
I Have A Dream
… to watch movies all day without being shamed by societal constraints. But that's a conversation for later. This theatre, literally translated into 'dream' from French begins its journey with the MAMI festival this October onwards.
Earlier, this was the Globus cinemas, but now has been transformed into a movie fancy by SPI cinemas from Chennai. This will be their entrance into the Mumbai theatre scene, and what a grand one at that.
What Will It Be Like?
A single-screen with a capacity for 259 people, the beautiful theatre will have taken inspiration from French architecture, combining white marble and wood, with coffered ceilings and black crystal chandeliers. It has been designed by Vikram Phadke, and will have burgundy tones and red roses incorporated on the walls. If that doesn't sound gorgeous, there's more.
This is going to be an absolutely automated, cashless theatre, where the tickets will be bought through the SPI Cinemas app. They will also provide your popcorn, the all-need pillow, a blanket and even a portable charger through this app. Tech details: Dolby Atmos Surround System, the best 3D tecnology and a 2.4 gain silver screen.
Food will be your all-time favourites, but better – popcorn from Nebraska, pastries of the French cuisine, and even a café to sit down in before or after your movie.