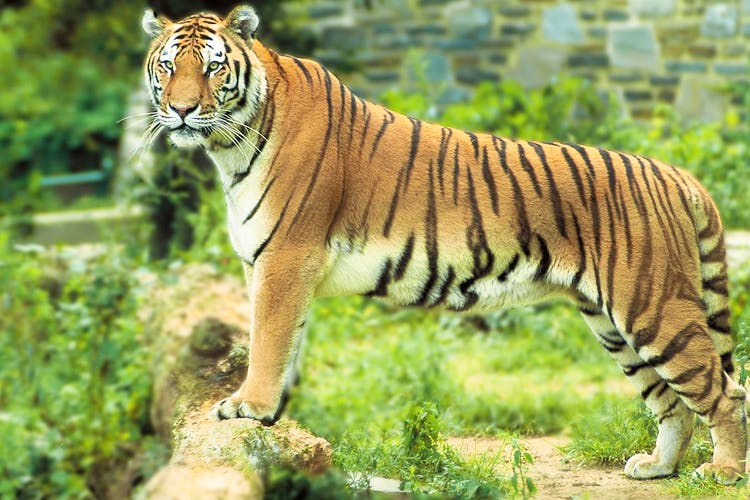 Wanna Road Trip? Explore The Wild Side And Go Tiger-Spotting In Melghat
Shortcut
Melghat Tiger Reserve is amongst the highest in terms of sightings of tigers, leopards and other creatures of the wild, in Maharashtra. Best thing? It's only a road-trip away.
What Makes It Awesome
You can easily reach Melghat by taking a train from Dadar to Akoli, from where you can take a cab to Melghat. Alternatively, you can go all ZNMD and drive to Melghat, a 550km journey which would take you approximately 11 hours to reach.
Living up to its name, Melghat Reserve truly is a meeting-point of the ghats, giving rise to a large area of unending hills and ravines, complimented by thick, green forests and populated by dominators of the wild, like Royal Bengal Tigers, Indian leopards, jackals, sloth bears, barking deer, sambar, nilgai, and also pythons, cobras and the likes, to name a few.
There are as many as 75-80 tigers in this reserve, making it home to one of the largest tiger populations in Maharashtra. Apart from that, there are 250 different bird species and hundreds of species of reptiles, all this making it a nature lover's paradise.
This reserve, being the catchment area of five rivers, is nestled amidst the southern Satpura ranges and is not only a nature lover's paradise but also that of a lover of history, due to the two forts adoring its southern side, the Gavilgarh and the Narnala forts. All these features, including the greenery, rivers, hills, forts and of course, the creatures of the wild, make Melghat some sort of wonderland through which, maybe, a wild kid could prance about, interacting with all the natural elements around him, in his search for self-discovery.
Pro-Tip
All in all, Melghat Tiger Reserve, with rugged hills and rivers ornamenting its lush green skin, is the perfect place to go on a safari with close ones, on the lookout for tigers, leopards and even historical forts, for that matter.
Don't get distracted too much, though, for who knows, you might've just missed seeing black and yellow stripes rush behind the flora and fauna enveloping you. Or you can simply gain the upper hand by travelling to the forts and getting a better view of the whole space, in your search. You might just get lucky, though, for tiger spottings are so common in that area! Go, live your own Jungle Book experience!
More Information
National Parks & Wildlife Sanctuaries
Melghat Tiger Reserve
Comments