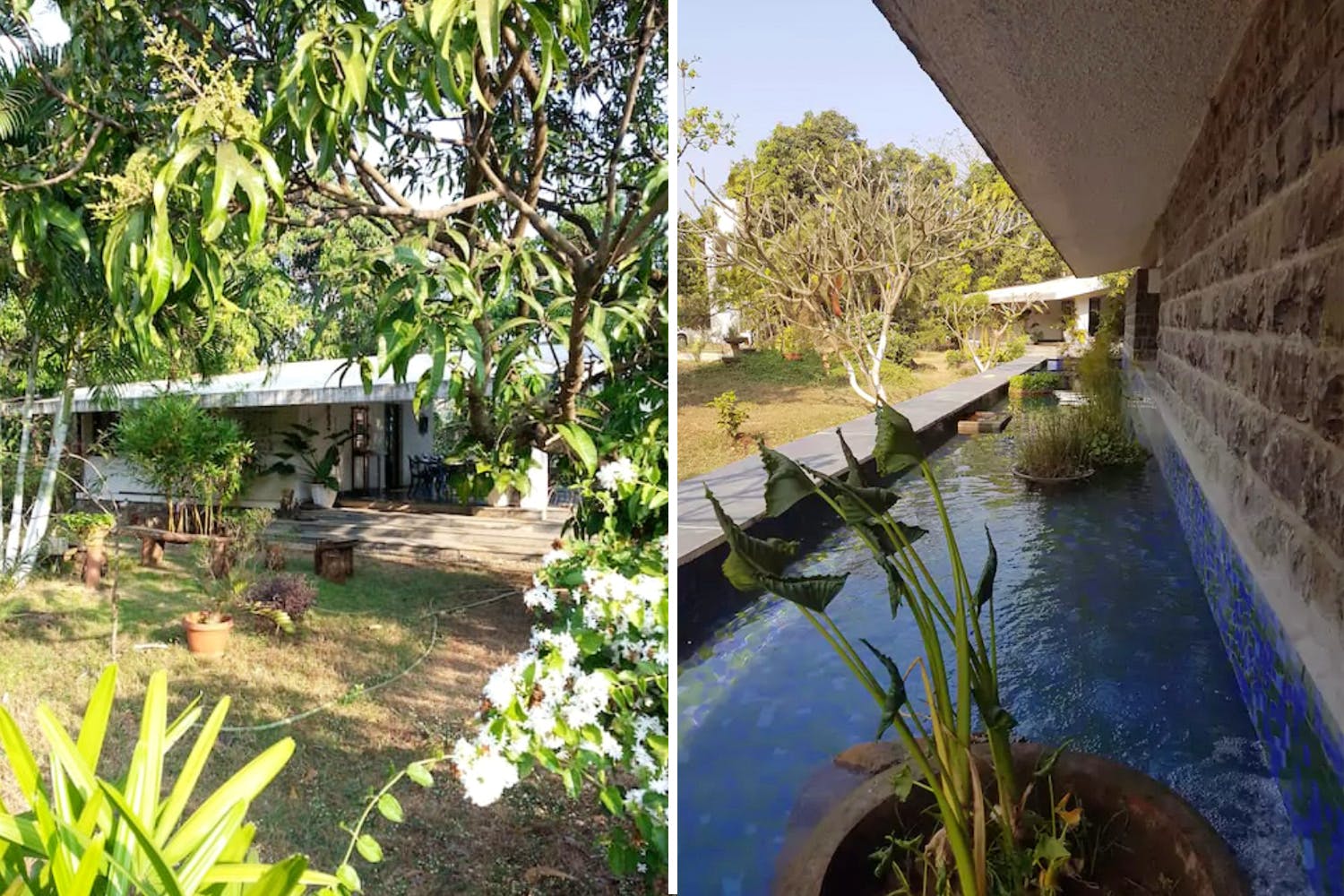 Rice Paddies, Coconut Groves, An Organic Farm & More: This Rustic Villa Is The Real Deal
Shortcut
The perfect weekend getaway is nestled on a sprawling 3-acre organic farm, surrounded by a forest and overlooking rice paddies and a coconut grove. C House in Kashid is just a few minutes away from the beach and is a dream come true.

What Makes It Awesome
The villa is divided into two blocks, with an outdoor shower area (perfect for when you get back from the beach), a lounge area with separate decks. Plan a nature walk or trek in the Phansad game reserve, just next to the property; enjoy some delectable organic rice and veggies cooked by their staff. The best bit is that they have no TV or WiFi, which is sure to make for a refreshing holiday.
Pro-Tip
They also have a local masseur who makes house visits, so once you've booked the place, you can arrange for this too. We'd also recommend asking the staff to make some local delicacies, because, why ever not?
Disclaimer: Please note that the prices and other information were available to us at the time of writing this article. In case there's a change, please do contact the owner or concerned persons who can take it forward.

Comments