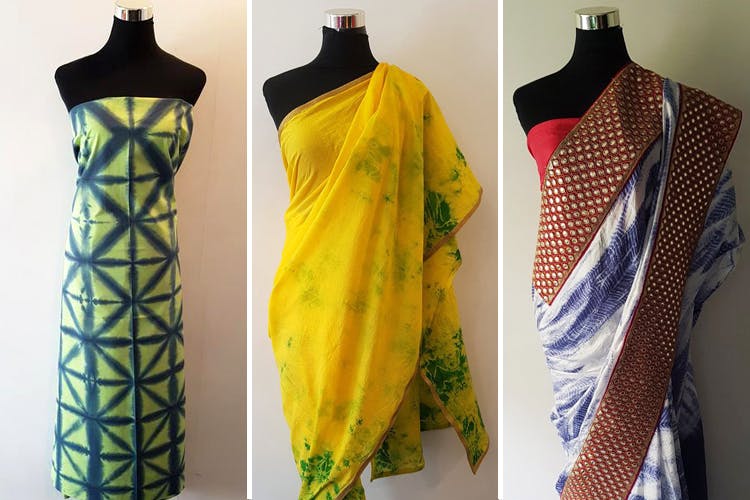 We Are Loving The Tie & Dye Saris, Skirts And Bed Sheets From Knots And Strings
Shortcut
Knots And Strings is a web portal that focuses on Shibori – an age-old Japanese art of tying and dying cloth, and the website sells beautifully made sarees, skirts, kaftans, bed covers and curtains.
What Makes It Awesome
If you're a fan of tie and dye art, then you're going to love Knots and Strings. Here, they have brought in Shibori, an ancient Japanese art of tying and dyeing fabric, into their own creations. With a wide range of beautiful colours, this tie and dye method make their clothes and decor products look unique and beautiful.
Whether it is Arashi Shibori involving the pole wrapping technique, Itajme Shibori which is the clamp resist technique that uses different shapes, or the Nui Shibori technique, to name a few, their artists make sure that each piece coming out of the dye bath is something to die for. Look forward to beautiful sarees, kaftans, skirts, dress materials, and decor products such as bed covers and curtains.
Pro-Tip
While their regular pricing may fluctuate between affordable to slightly high end, they also have a 'deal of the day' section where you can buy these products for reasonable prices such as INR 1,200 for a bed cover and two pillow covers, INR 699 for a kaftan, INR 1,299 for a saree and more.
Comments