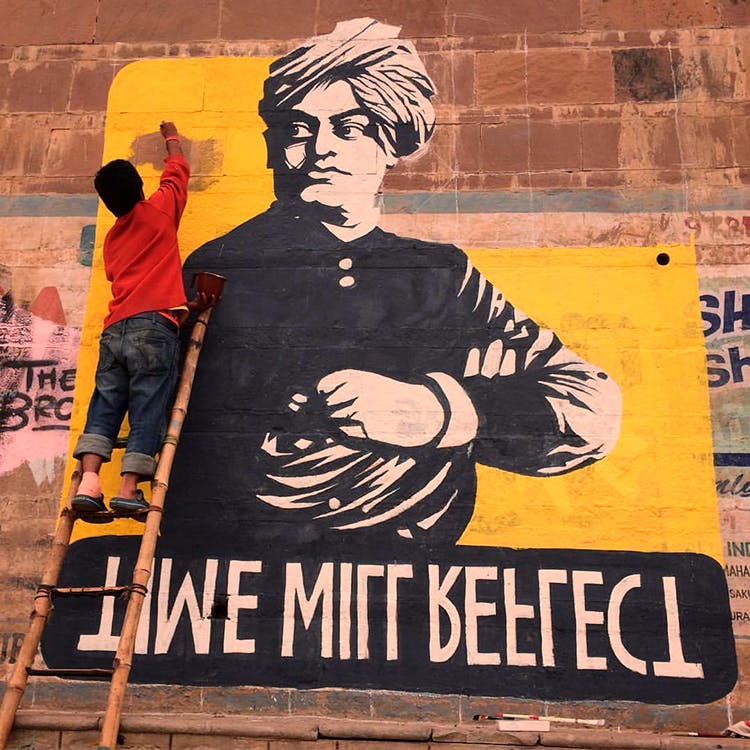 Bid Adieu To Dull Walls In 2019 & Trust This Illustrator To Doll Up Your Abode
Shortcut
Good wall art can stimulate your creativity and make everyday-living worth the deal. Of course, wall art also adds some colour and quirk to your house or office space. For the same, we've found you a man you can trust. Sangram Soni, an illustrator/designer who paints the coolest murals and will help you transform your boring office space or apartment wall into a piece of art.
(Its okay, you can thank us later. For now, read on)
What Makes It Awesome?
Sangram graduated from the National Institute of Design and studied animation and film design. He draws his inspiration from nature and has his roots in spirituality. One of the issues close to his heart is the right use of plastic. He goes by the moniker Postmaster and draws attention to current issues through his art on his Instagram account.
He's painted murals for office spaces in Delhi and has done optical illusions based art on Carter Road – check out this one done for FLOI (For The Love Of Ideas) on bamboo. The cost starts at INR 1,200 per square feet and you'll need to give him a week's notice at least, depending on how big/small the piece is.
Anything Else?
If you're looking to revamp your banal office space or your house needs to have a piece of art, call him. Organisations that are looking to send a message/sensitize with the public about an important issue, art is your best weapon. And now you have your fix!
PS: Sangram is always open to jamming on ideas and creating something extraordinary, so feel free to ask him to customise something especially for you. You can call him on +919820316149.

Comments