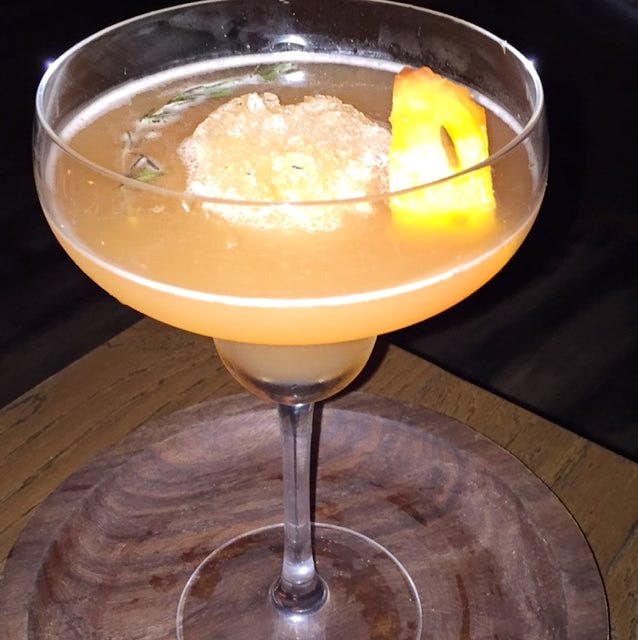 You've Got To Try The Lord of The Drinks At Andheri
What Makes It Awesome?
Ambience- As I said the place is huge, I meant it. The restaurant has really done in a classy way. As it's huge, they have divided their sections in 3 out of which one is outdoor sitting and inside in AC, they got two floors so you can imagine how big the place will be. Got big/long bar on the ground floor and a small bar on the first floor. The sitting is really comfortable with big chairs they have and bigger couches too. You would get a really positive vibe as soon as you enter inside. They serve hukka in an outside sitting. ❖ Staff- Staff was extremely helpful and attentive. As I said the place is huge, so they had enough staff to help each guest. ❖ Food and Beverage- As you know that name itself give you the broad idea of how the beverages will be. This is really a proper place for drinks with your group and good food which can go along perfectly with it. Cocktails and even the normal bar menu is really exciting really a class apart. The bar has designed superbly. As I am saying about drinks being wow, food is not left behind. Food has a good variety to satisfy your palate along with your favourite drink in the hand. I mean as we entered inside and even the name of the restaurant has drinks in it we thought it will be really wow in the drinks and it will be supported by food, but I was wrong both drinks and food are equally wow here. 1. Butter Beer (cocktail) – Can say one of the best cocktails they have. Served in a fancy manner, in a small cylinder. Made with beer, whisky, vanilla vodka, whisky, like giving a perfect soothing feel to your palate. Strongly Recommended. 2. Melon Twist (Cocktail)- Drink made from watermelon, basil, vodka, coriander, flamed with cinnamon, nice drink with the refreshing flavour of watermelon and basil. 3. Mumbai Tea (Cocktail) - Really one more signature cocktail from them, black tea, vodka, kalhua, Apple juice and good citrus taste of orange. In all really nice drink served in a cute teapot along with orange skin in small cutting chai glasses. Must order. (5/5) 4. Mutton Galouti Kabab (small plates) - Kababs served on Malabar paratha (coin size), kebabs were flavourful and melting in the mouth as soon as you eat them (that's how it should be) served along with pudina chutney. Perfect order with your cocktail. 5. Herb Infused Fish (small plates) - Fish marinated in herbs and then cooked with butter to give a perfect satisfaction for your fish craving. Fish was cooked perfectly and had a really balanced taste of herbs, seasoning and butter. Nailed it. 6. Golden fried crispy prawns- Tiger prawns (with tail) crispy battered fried in tempura mix. Served with schezwan sauce on top of it. Prawns are always an all-time favourite of me and they were really crispy but schezwan being strong sauce kills the soft and light flavour of prawns. 7. Dill chicken Dim sum- Dim sums had a very soft and moist filling of dill and chicken and even outer cover was thin enough. 8. Fennel and Chorizo pizza- 11" thin crust pizza tasting the super fresh and generous amount of chorizo in it. A must try. 9. Mutton Baida roti roll- Roll made with mutton stuffed in egg roti, super soft and delicious with the good balancing of flavours in mutton stuffing. 10. Non-veg Tandoori Platter- A platter consists of chicken tikka, gilafi seekh, and yellow chilli fish tikka with kasundi glaze. Served on a small bbq set up, looks super cute along with chutney. 11. Mezze Platter- Heaven for veg lovers, hummus, pita bread, tzatziki, fatoush salad, lavache and pickled veg. Consistency of hummus was very good. Tzatziki was giving the freshness to the platter. 12. Dilli chilli- Chilli chicken cooked in Delhi style giving a perfect must order starter with your glass of alcohol. 13. Corn and Mushroom tart- Black pepper tarts filled with sweet corn and mushroom, caramelised onions filling and topped with goat cheese. Nice and tasty finger food to order. 14. Chocolate Terrine- Super fine terrine made with pista, chocolate and orange. Perfectly melting in the mouth. A must order dessert. (4.5/5) 15. Paan ice cream martini- Paan flavoured ice cream served in a martini glass which was coated with rose petal dust from inside, served with thandai shot. No need to describe it, just order it and the proof will be in front of you.
What Could Be Better?
More of marketing I felt. Very few people know this place.
What's My Pro Tip?
Location- Located in one of the most popular dining areas of Mumbai. Just next to Infinity mall of Andheri, this place has a lot to offer you. ❖ Theme- Large/Patiala peg is I guess a perfect word for this place, the huge place got a huge concept. Superfine cocktails and delicious food served along with it.
Anything Else?
❖ My Recommendations- 1. Butter Beer 2. Melon Twist 3. Mumbai Tea 4. Non-veg Tandoori Platter 5. Dilli Chilli 6. Herb Infused Fish 7. Mutton Galouti Kabab ❖ Why you should visit? 1. A huge happening place for groups 2. Excellent variety of Food and Beverages 3. Value for money 4. A perfect Party evening 5. Popular/ easily assessable location ❖ To sum up- When you think of party with an excellent variety of food and drinks, huge place and best location then yes this is one of them for sure. As the name of the place itself gives you a lot of ideas that how it will be but you will not get it unless and until you enter inside. Loved the food and beverage which was served and the staff was excellent too as they were attentive all the time. Would surely visit this place again and might try hukka. I am sure this restaurant will be one of the favourite places for partying sooner. All the best guys. ❖ Over All Rating- 1. Location- 4.5/5 2. Decor- 4.5/5 3. Staff- 4.5/5 4. Food and Beverage- 5/5 5. Value for money- 4.5/5
Comments