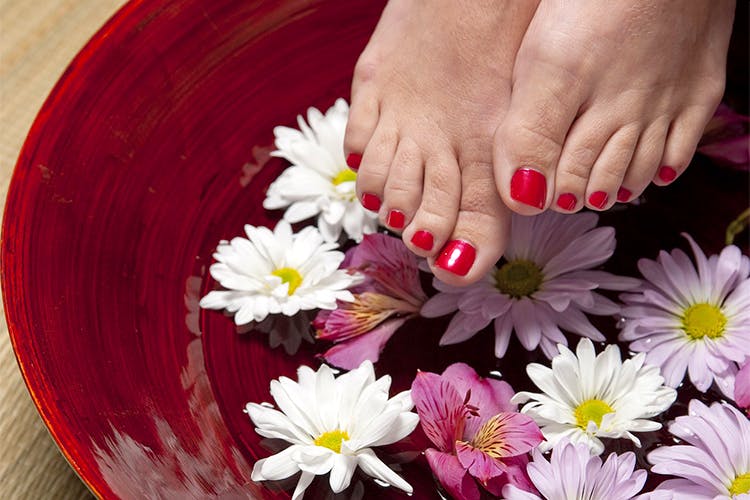 Sit Back And Relax: Non-Creepy Massages In Mumbai Under INR 1,500
A good massage can make your day, and a good, cheap massage can make your month (or year). If you've only come across obnoxious prices for massages at those fancy spas, you must keep this list of good and cheap massage parlours handy!

Impulse- The Gossip Salon For Ladies, Bandra
Run by a warm and welcoming lady Hemangi Gaikwad, Impulse has some of the best body massages that we've come across for ladies. They offer different variants like the Deep Tissue massage (INR 900) for those who have just started working out and are experiencing sore bodies. The other variant is called Fusion, for those who just want to relax themselves. It involves a combination of low pressure to high pressure and is best experienced after a hard day at work.
#LLB Tip: The salon offers a Happy Wednesday deal from 4 PM to 6 PM where you get one out of three services - head massage, back massage or foot massage free.
Metta Spa, Bandra
Metta Spa in Bandra specializes in foot reflexology and is a very unique experience as they are run by a collective of visually-impaired individuals. The ambience is calm and unassuming and the massage is very effective. Spearheaded by Joanita, the owner, Metta has been around for around 10 years now. They charge only INR 400 for an hour-long session from Monday to Friday and INR 500 on the weekends. So, what's stopping you?

Shen Reflexology
Shen offers a great range of options to de-stress and unwind after a hectic week. The serene interiors provide a wonderful space for you to enjoy your spa session in peace and find your zen moment. The 30-minute foot reflexology session starts at INR 630 and the 60-minute session comes at INR 1,000. They also offer specialised treatments like hot stone treatment, acupressure facial massage and shiatsu body massage.
The Splurge Option: Areopagus
Having multiple outlets across the city. Areopagus is a premium Japanese spa that offers foot reflexology, body massage, foot scrub sessions and more, to help you relax in every possible way there is. They're currently offering an hour-long foot reflexology session at INR 2,200. Yes, it is way above INR 1,000, but considering the experience, we must say it is worth it!
#LBB Tip: If you're planning a visit, do give them a call and check if they have any offers.
Four Fountains Spa
Four Fountains Spa has a wide selection of treatments at pocket-friendly prices. This branch, located in Bandra offers a 30-minute sesame oil therapy back massage at INR 1400, foot reflexology at INR 1250 and a soothing head and neck massage at INR 1400. They also offer membership plans from INR 15,000 onwards for 12 months.
Comments