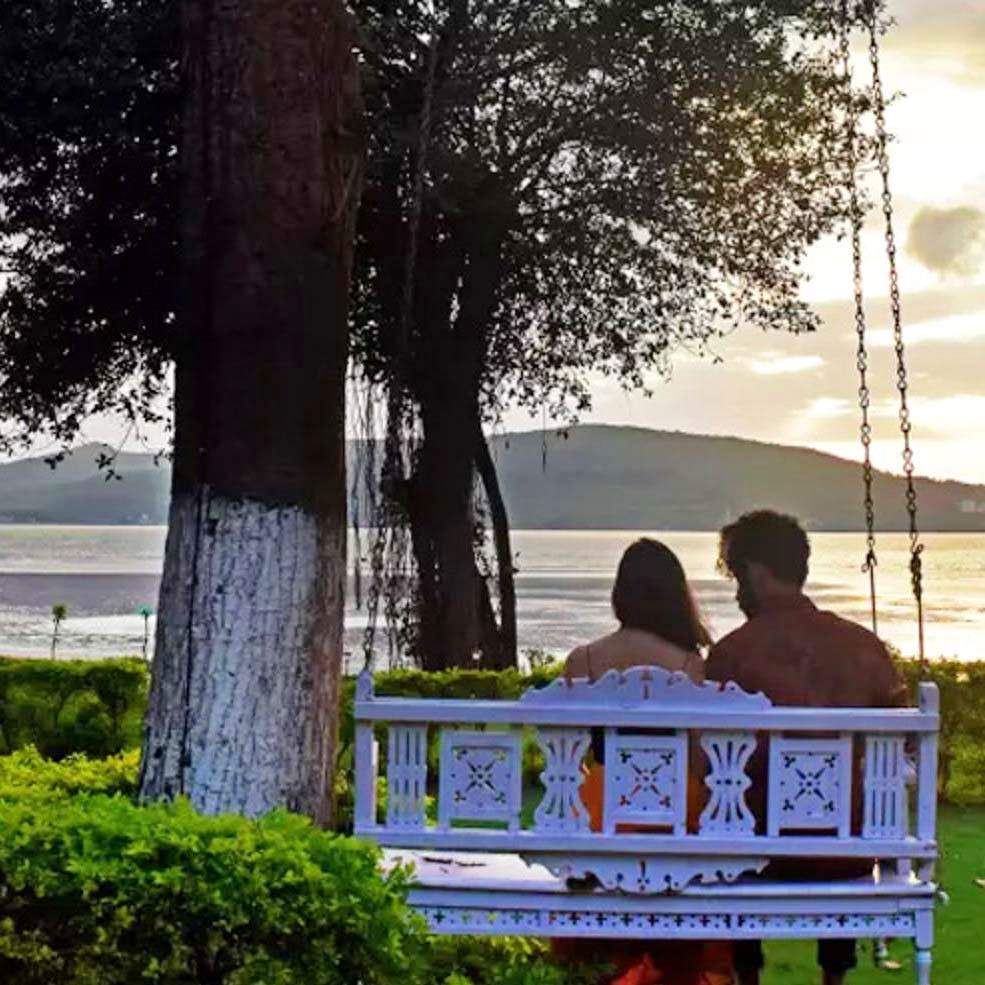 Escape The Mundane With These Gorgeous Places Near Mumbai This Monsoon
If you're looking at taking a break from your routine life and the concrete jungle, we've compiled a list of quick getaways near Mumbai that you might want to check out this weekend.

Scale The Korigad Fort
A beautiful hill fort, Korigad is located only 20 kilometres away from Lonavala near Aamby Valley. You can visit the fort at any time of the year for one-day treks. The journey and the trek are de-stressing, and the view on your way and at the end of the trek is breathtaking. You've got to do this at least once, if you haven't already!

Stay At Basho Bougainvillea Resort In Mulshi
If you're looking for a place for an ideal getaway with your family and friends or even your office colleagues, you must check out Basho Bougainvillea Resort in Mulshi. Offering a variety of accommodation options-cottages, tents and pool villas, each kind comes with a splendid view of the Mulshi lake.

Bookmark The Brook At Khanna's In Karjat
Located in the scenic countryside of Karjat, in a tiny village called Vaijanath en route to the Tata Power Plant, is The Brook- a private property built on an acre of land overlooking the Western Ghats on its one end, while touching a perennial, flowing river on the other.
Get Enthralled By The Bhaja Caves In Lonavala
Cradled in the lap of nature, shaped by the hills themselves, rest the Bhaja Caves. These are a set of 22 rock-cut caves, carved right out of the hills, comprise multiple stupas, and are one of the most important Buddhist sites in Maharashtra.
Spend A Lavish Time At Le Farm In Lonavala
A six-room property built on 15-acres of private mango farms at the backwaters of Vadivali lake, Le Farm likes to call itself a 'modern, homely farm'. They couldn't be more correct about that. The property has modern design elements paired with homeliness. Located in Lonavala, it is literally the easiest place to get to. You can take a train, hop onto a bus or just drive down.
Take Bae To Little Paradise In Murud
Little Paradise at Murud, is less than four hours away from Mumbai. There are two gorgeous, airconditioned beachfront log cabins that offer complete privacy and the only sound one can hear here is that of the waves. Mushy enough? We certainly think so!
Grab Your Tribe To Glenogle Bungalow In Mahabaleshwar
A Scottish bungalow that can house up to 15 people, Glenogle Bungalow is a charming estate nestled in the valley. 6,000 sq. ft. of living area with 5 luxurious bedrooms is the best we can describe it. They also have a private forest to wander into. Quite trippy, if you ask us!
Comments