The information in this post might be outdated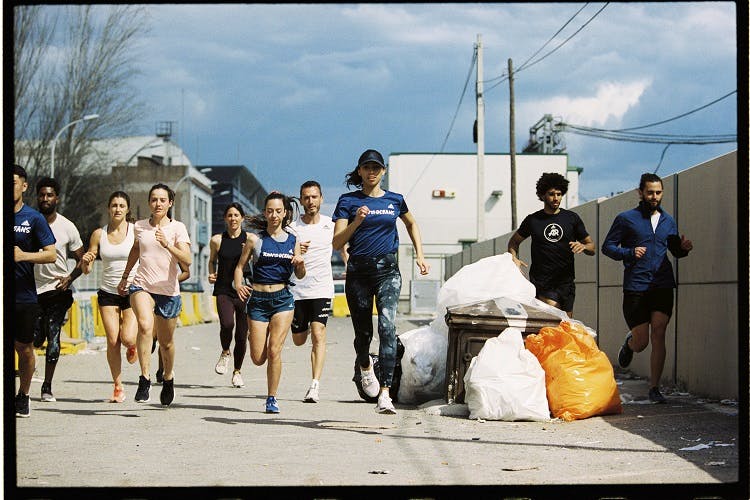 Mumbaikars, Join adidas to #RunForTheOceans on June 8 & complete million kms together. Register NOW!
What Is It?
With growing global warming, rapid climate change and more life-threatening issues on the rise, our day-to-day life factors in these changes, and not for the better. It is high time we take responsibility and stand up for change. Adidas Runners' is back with #RunForTheOceans in association with Parley Ocean School to harness the power of sport and raise awareness about marine plastic pollution. In case you're new to the initiative, almost 1 million runners have laced up, till date, in order to take a stand for the oceans. For every kilometer you run, adidas will contribute $1 to the Parley Ocean Plastic Program.

Who Is It For?
Anyone and everyone who wants to contribute towards a better tomorrow! Whether you're a pro runner, amateur one or simply a responsible citizen of Earth, this one's for everyone.

Why Should I Go For It?
It's about time we come together and take steps to reshape the world we live in for a better tomorrow! Along with adidas runners, we are coming together to drive awareness about oceanic waste and water pollution and let the world know that we care. With a focus on running as well, this will help you get back on track with your goals and demonstrate you care. Join adidas for a 3k Run from the starting point to the beach, followed by a beach clean-up. Not just that, there will be other training sessions and sustainability educational zones at the venue. The Run shall be led by leading flag bearers in the space of sustainability including Afroz Shah and Nayantara Jain amongst others.
What's more? First 2000 runners to check-in at the venue will receive complimentary adidas t-shirts. All the participants will receive Refreshments, hydration support and of course a medal for all the runners who cross the finish line. Excited to be eco-friendly? So are we!
Awesome, Where Do I Sign Up?
Simply hit the 'Register Here' button to buy your passes for a minimal amount of just INR 100. Wake up and run with passionate individual, imbibing good vibes and happiness, with every step you take!

Comments