The information in this post might be outdated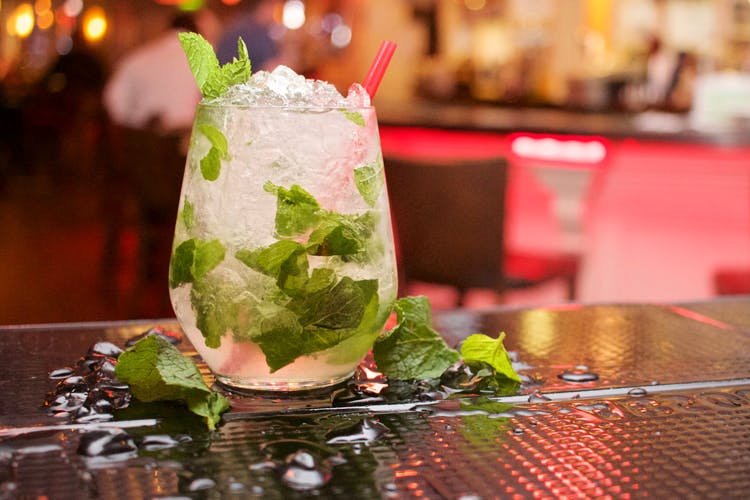 Mumbai's First Wholesale Bar Serves Drinks At INR 99
Shortcut
After Pune, Mumbai's got its first 'wholesale' bar in the form of Bar Bar at Phoenix Marketcity Kurla.
More Drinks, Less Cost
BYOB can take a hike 'cause the concept at Bar Bar is MYOD – Make Your Own Deal. The more drinks on the table, the less everyone pays.
Here's how it works – there are three categories of alcohol: Popular, Premium and Luxury. The Popular drinks – which include brands such as Smirnoff, Bacardi and Teacher's – will sell for INR 99 once a group orders 12 or above.
For Premium – brands such as Johnny Walker, Absolut and Jameson included – if a group orders above a dozen, they sell for INR 175 each.
For Luxury – brands such as Grey Goose, Bombay Sapphire and Jack Daniels included – a drink will be for INR 325 once a group crosses 12 drinks on their table.
So We're Thinking...
Obviously, cheap drinks are one of our favourite things in the world. But even the cheapest of us all can tire of heading to Janata and Gokul over and over again. This new bar sounds like a great spot to hit for when we're in a group and have forgotten what hangovers are. Also, we love the wordplay and how it fits with the concept. #WeSeeWhatYouDidThere
Comments