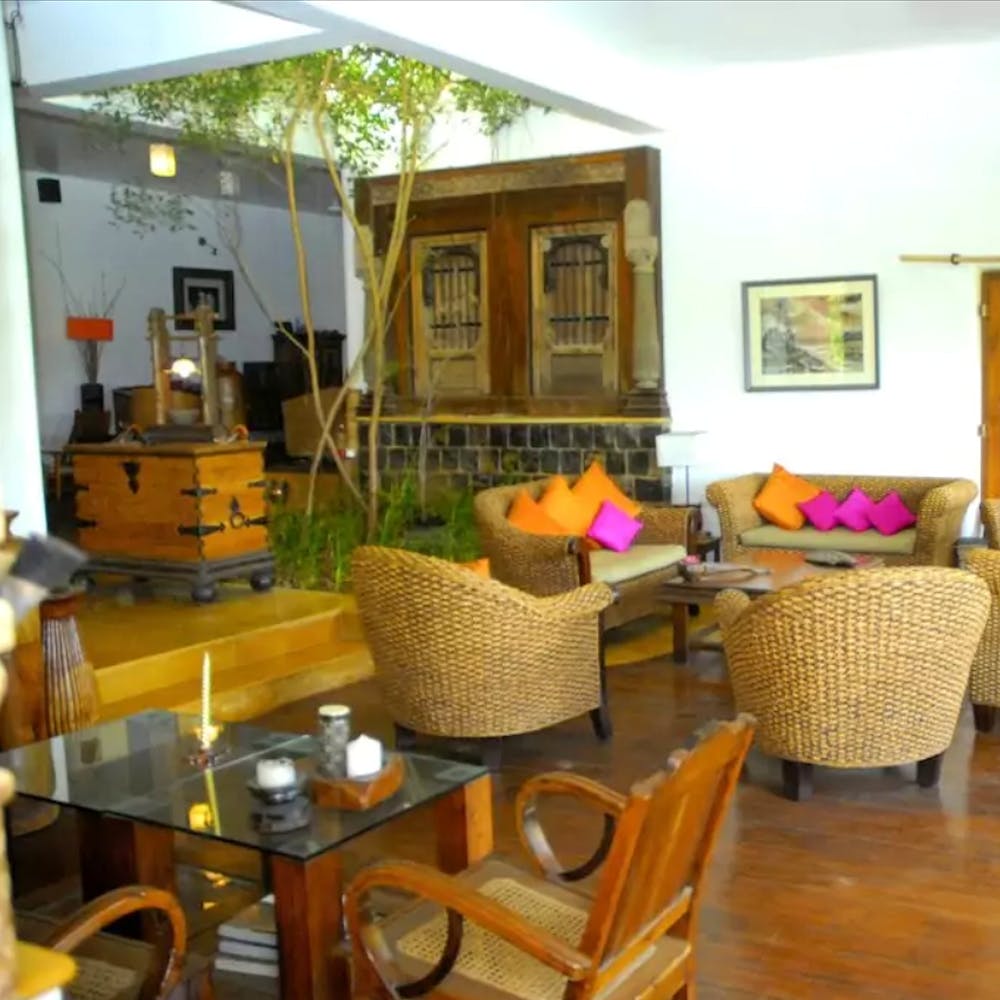 Teak Interiors, Lush Meadows, Lakes & More: This Farmstay Is Giving Us All The Right Feels
Shortcut
About 25 kilometers away from Nashik city is a homestay that's dreamy, full of the things we love, and connected so well with nature. Tathatsu is very close to the vineyards and is a 2-acre farmstay, perfect for those of us who have been clamouring for a short vacay away from the city.

How Do I Get There?
From Mumbai you can take a train directly to Nashik that will take you just slightly over two hours. By road, Nashik is about 165 kms away and can take you up to three hours to reach via the Mumbai-Nashik Expressway. The drive, though, to Nashik is gorgeous, so you will certainly have a fabulous time.
Please note that the exact location will only be known once your booking is confirmed.
What Makes It Awesome
With its rustic look and beautiful surroundings, this place is perfect for people to relax and rejuvenate. The hosts at Tathatsu Farmstay, Uttara and Adwait, have put in some effort to ensure that this place is comfortable for all their guests. If you're into trekking, the owner also doubles up as a guide for treks in the surrounding areas. The host also loves designing furniture out of reclaimed wood, and their house is a testament to this, with a display area and workshop packed with woodwork.
While the interiors are made of teak, the exteriors are as pleasing. With sprawling lawns, hammocks under frangipani trees, swimming in the lake and even walks in the meadow nearby, it's definitely a place that should be in your to-do list, just for its beauty and calmness.
The hosts are warm and friendly, catering to your every need.
Pro-Tip
With peacocks visiting their farmstay and getting a chance to be a part of the family, it's the perfect way to unwind and have everything taken care for you. The place is gorgeous, so why not make full use of it?
The property hosts two guests and will cost you INR 5,000 per night, including breakfast.
Disclaimer: Please note that the prices and other information were available to us at the time of writing this article. In case there's a change, please do contact the owner or concerned persons who can take it forward.

Comments