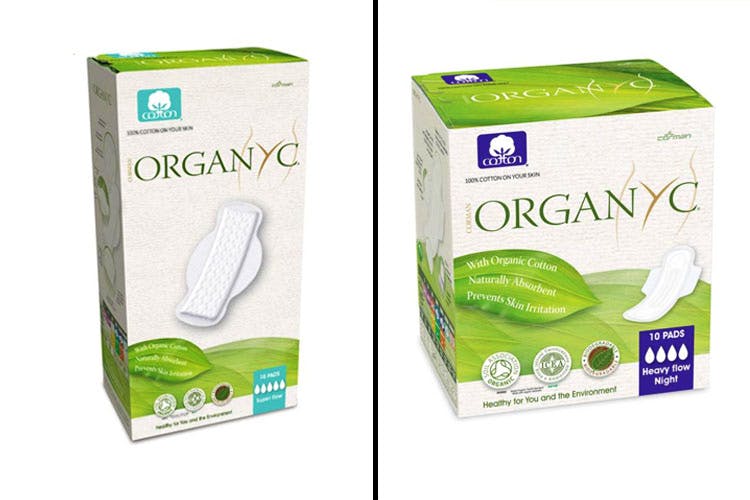 Ladies, We Totally Love These Organic, Biodegradable Sanitary Napkins & Tampons
Shortcut
An Indian website, The Organic Code comes as a refreshing surprise as it focuses on organic, environmental friendly products starting with organic pads and tampons.
Don't Panic, It's Organic
The Organic Code is an ethical company that has recently started operations in India, and the first range of products that they have on their roster are eco-friendly pads and tampons by Organyc. Organyc is an Italian brand which produces organic cotton sanitary pads, tampons, panty liners, baby wipes, maternity pads, intimate washes and more.
Did you know that close to 90 per cent of a sanitary napkin is plastic? As per this report by the Hindustan Times, most of the napkins that we use presently are full of plastic and synthetic material which are non bio-degradable.
Though a comparatively more expensive option, these are pesticide free, fragrance free, biodegradable products. They cost INR 375 for 10 pads.
So, We're Saying...
This is a great option for those looking to reduce their daily footprint, one small step at a time. You can purchase these products here.
Comments