The information in this post might be outdated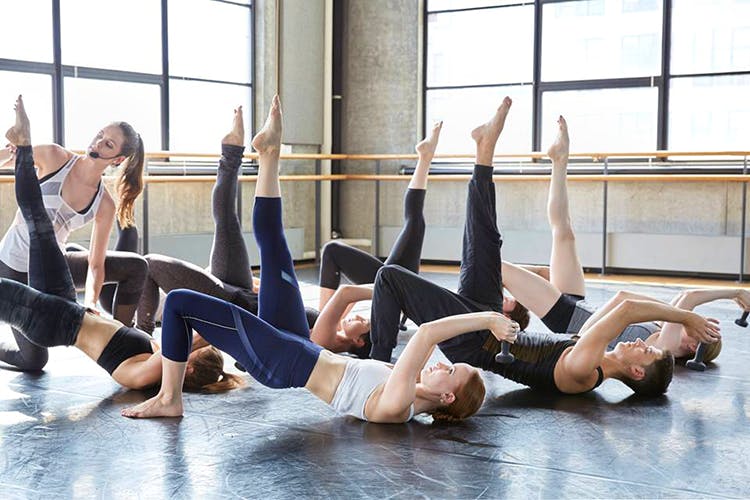 One Of New York's Favourite Workouts Is Making Its Way To Mumbai In April
Shortcut
Physique 57 is a novel New York workout that uses one's own body weight as resistance, and the good news is they're opening up their flagship boutique in Mumbai in April, according to Vogue.
How Does It Work?
Physique 57 is for anyone looking to get fit, tone their body or lose weight. It's a 57-minute workout, wherein every muscle of your body is worked upon. It's super intense, engaging and high-energy with a lot of variations thrown in.
Except instead of relying on gym equipment, the workout is created using your own body weight as resistance. The workout is called Interval Overload, which then includes exercises for the muscles, intense thigh and seat sequences, waist-ab moves and other fluid stretches. We repeat, it's super easy but equally as effective.
What We Love
This workout though has found place in fringe elements of workouts and gyms in India, it has never been fully introduced here. Now with the the news of them opening up a space in Mumbai in April is exciting and motivating. We're expecting the classes to be prices slightly on a higher range, but it's perfect for anyone looking for quick results.
The music is generally upbeat, and the instructors are super cheerful and motivating. Though a class maintains a uniform workout, one works at their own level and pace.
So, We're Saying…
A new entrant to the fitness club in Mumbai, New York's Physique 57 already exists in Dubai and Bangkok. It's as international as it gets, and we're looking forward to it.
Keep updated with their website here.
Comments