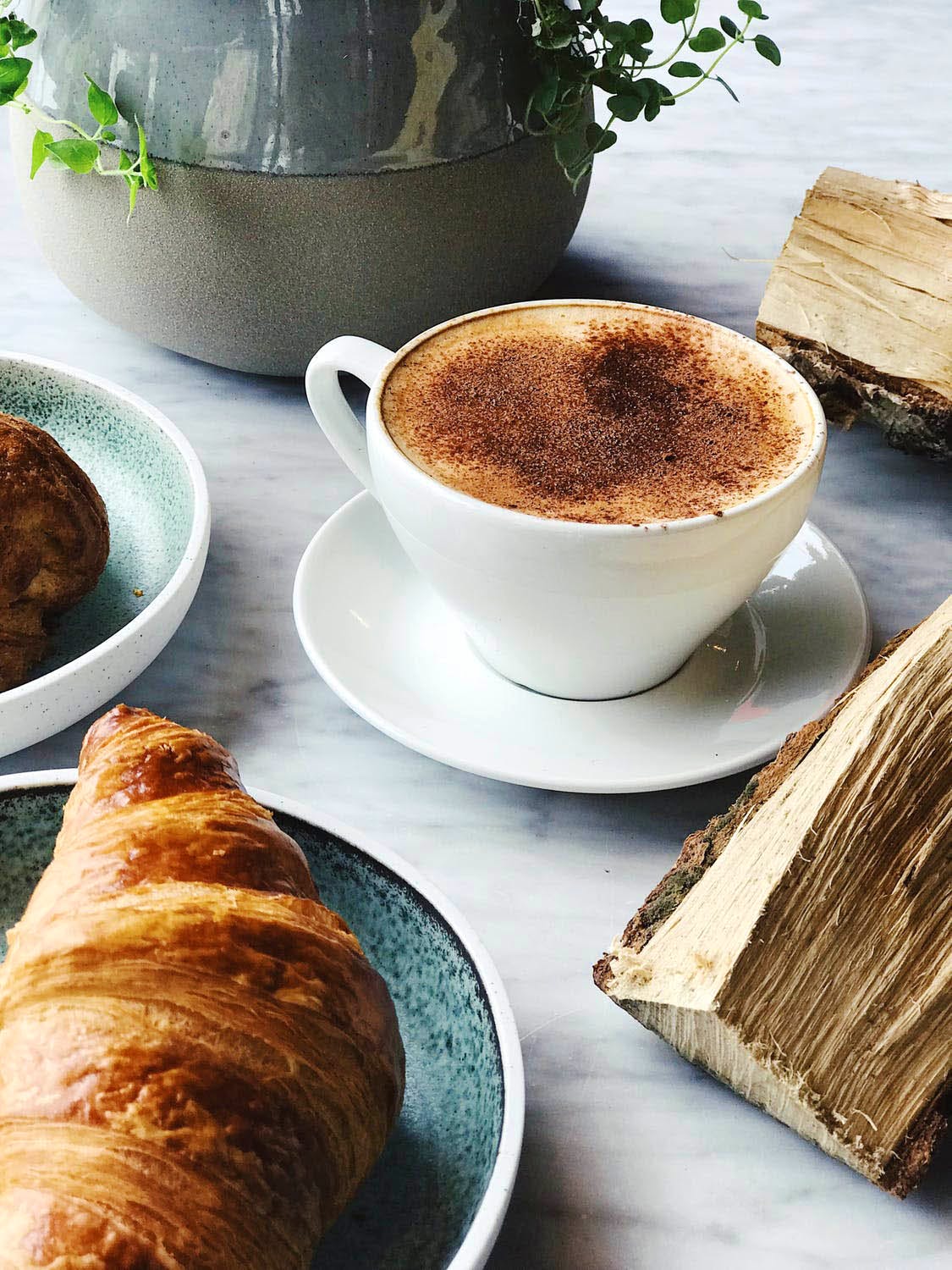 Grab A Cuppa: Pin These Cutesy Cafes For Your Bae And You This Monsoon
Lovers of the rain, your season has arrived. And its time to hold that warm cup of cappucino, and feel warmer and fuzzier with your better half. And in case you're an ardent caffeine enthusiast, you'll know the joy of sipping on a perfectly whipped coffee while gazing at the clouds inside a cutesy cafe, and your Bae by your side. We've made your life a tad bit easier here. Read on.
Grandmama's Cafe
If you've been to any of Grandmama's cafe outlets across the city, you'll know how cute and adorable the decor is. The entire space has a very European aesthetic to it with Dutch windows, pastel flowers pots and quirky framed quotes. Almost like your grandma's house, it is cosy, lively and serves the best mac n cheese in town. In coffee, you can try the hazelnut mocha and the affogato.
Price: INR 160 onward.
Mockingbird Cafe
Mockingbird Cafe Bar in Churchgate is one of our favourite cafes in the city. With its sweet decor, dim hanging lights, and a tiny library tucked away in the corner, it makes for the most insta-worthy images. If you are a book lover and love hot coffee, make your way here and spend some quiet time by yourself, with a cup of buttered caramel coffee.
Price: INR 300 onward.
Garde Manger, Vile Parle
Garde Manger is for you if you love plants, and all things green. It stays true to its decor since it matches with the overall theme of the place and looks greener during monsoons. They also have a cute yellow-painted bicycle with an attached basket which is always full of flowers. The food's good, you have your bae to make conversations with, just order for some cinnamon cold coffee or an Expresso Italiano, and the trio's complete.
Price: INR 250 onward.
Birdsong Cafe, Bandra
With Bandra itself being a really Insta-friendly area in Mumbai with its cobbled streets and narrow lanes full of coloured houses, Birdsong café takes our heart away. The café has a very minimal look with exposed bricked walls and its wooden furniture, and that makes it really Insta-friendly as well. As for coffee, order a turmeric latte or an Americano for yourself and bae, and you're sorted.
Price: INR 200 onward.
Leaping Windows Cafe, Versova
We've tried the cappuccino, latte, and mocha there and we'd recommend the cafe not only for the amazing coffee but also for how cozy the ambience is. Select a cozy nook, get some piping hot coffee, and if you and your partner is a voracious reader, select your books from their tiny library. Are you already tempted by how comfy this sounds? Then its time you bookmark this one.
Price: INR 145 onward.
Samvene, The Bagel Cafe, Malad
We were stuck in traffic at the new Link Road when we laid our eyes on this beauty. Samvene has a pretty yellow door, and the interiors are even prettier. They've got a French feel and you'll know it when you take a tour of their seating arrangement on the first floor. As for coffee, you can try the Irish and hot caramel coffee. Samvene is also pretty insta-friendly, and in case you want to win your bae's heart, taking him/her here is a brilliant idea.
Price: INR 170 onward.
D'Crepes Cafe, Thane
This one's got some killer espresso shots and cafe latte. The interiors have minimal designs but the cafe somehow looks very cozy. There's also an in-house library in case you and your lover are avid bookworms. Book reading makes for great dates, and the experience only gets enhanced while it drizzles outside.
Price: INR 160 onward.
Comments