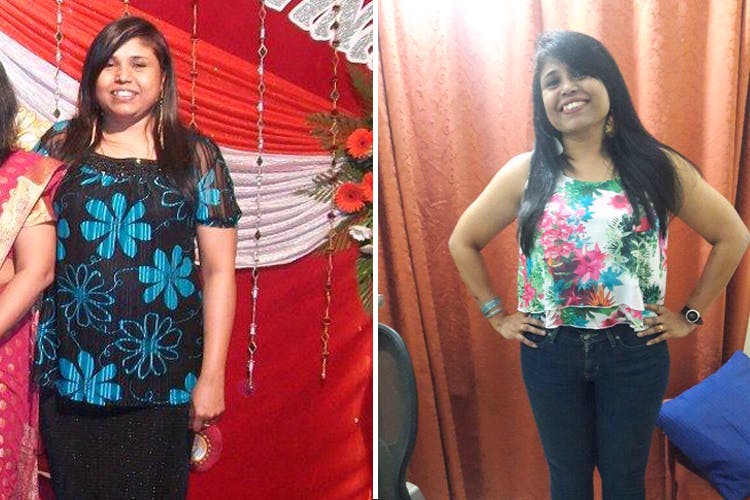 Sandra Almeida-Thevar
Mumbai-based journalist, Sandra Thevar lost around 18 kilos between January 2015 and January 2016. The process is still ongoing, though she is finding it hard with her current hectic schedule. She has hypothyroidism which basically means she gains weight super quick. Running, then, is something that helps her keep off the weight and keep in shape.
Fitness hack: It all began when she signed up for Pinkathon's 5 km run. Feeling ecstatic after the run, Sandra knew she had to get properly into it. This opened a box of Pandora as she kept signing up for more and more marathons that happened in the city. She tries to take part in as many runs and marathons in the city.
The diet: Cut out wheat and sugar out of her diet completely for a year. This helped her lose weight and maintain her desired body weight. She eats pretty much everything else but keeps a close tab on training modules online and regularly checks in with her fellow marathoners.
Cheat day: Cake and chocolate are her sinful indulgences, however, she says a run post the meal makes up for it. Also, ordering in from Faasos, or donuts from Mad over Donuts.