The information in this post might be outdated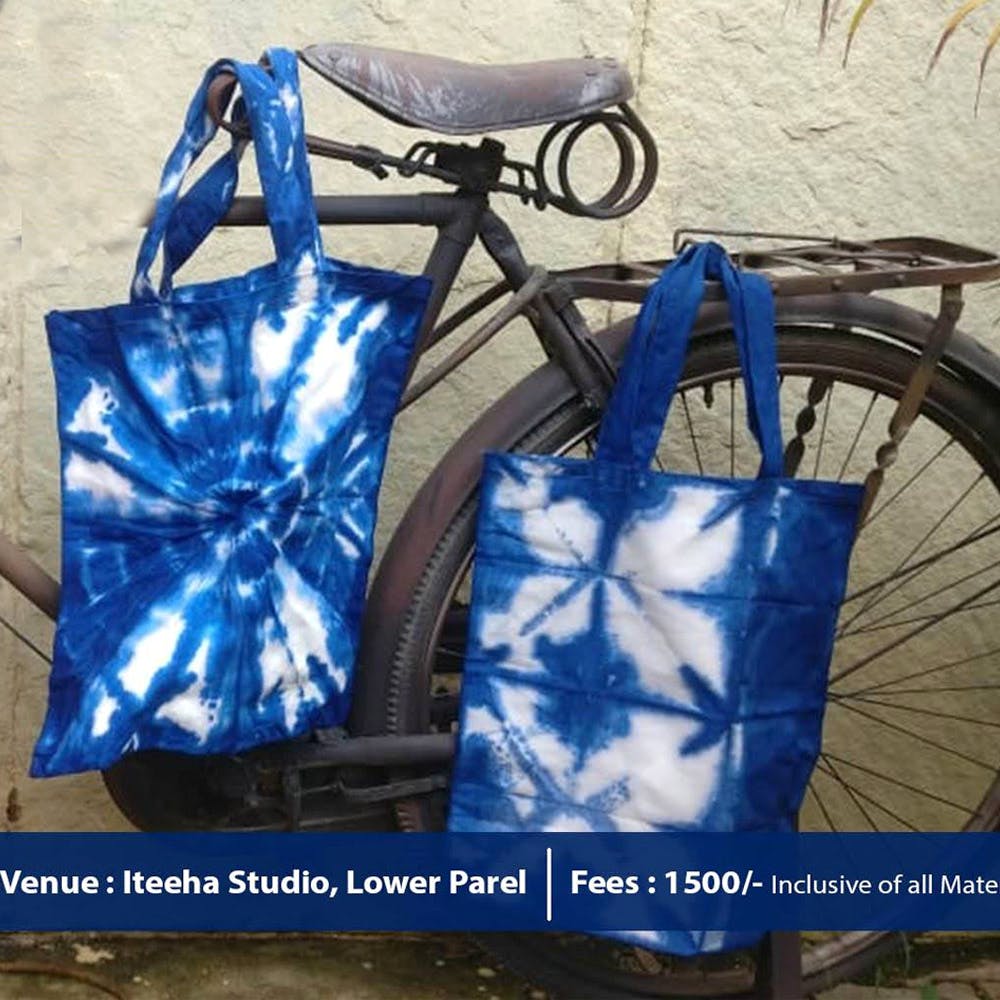 Create Your Own Personalized And Unique Tote Bag At This Fun Workshop In Town
What's Happening
Tote bags are multi-purpose, a great way to carry all your stuff with such ease, and the prettier the bags, the happier you are. You can now make your own pretty totes at a fun workshop at Iteeha Studio in the city on Sunday, January 13.
Shibori (Japanese name for Tie and Dye) is part of the larger family of resist-dyeing techniques that can be found in different forms across many cultures.
Tie-dye is a method of tying or stitching fabric together to prevent the absorption of dye to a particular area, dyeing is the process of applying colour on cloth to produce a design. Although the techniques of tie and dye vary from culture to culture, the concept of dying remains one of the oldest methods of printing design on fabric.
No prior experience is required for the workshop. The workshop starts at 12 noon and ends at 2 PM.
Price Includes
The price for the workshop is INR 1,500 where all the materials like cotton fabric, 1 tote bag, clamps, coins, thread, sticks, gloves and dyes are provided to you.
You also get to keep your tote bag at the end of the session.
Comments