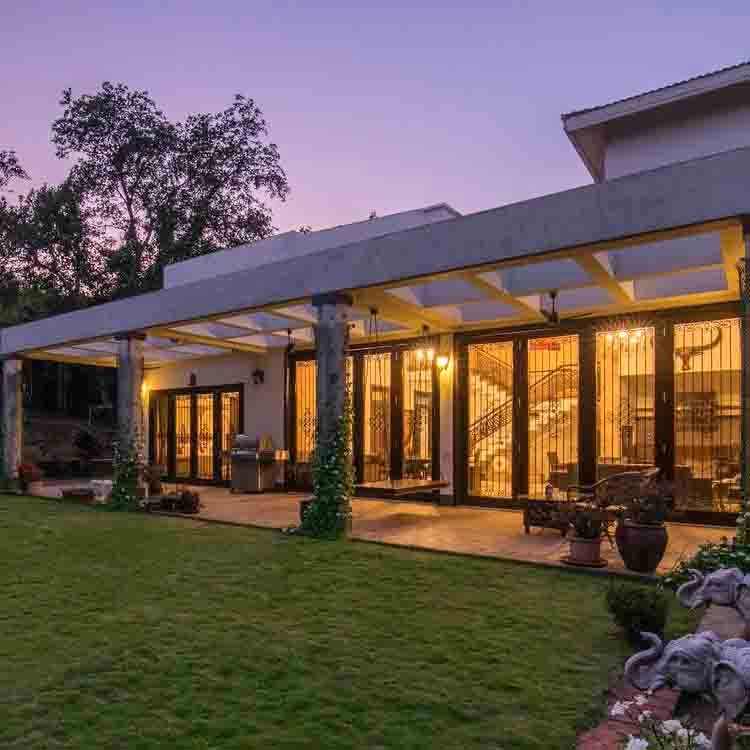 Fitness Centre, Garden & More: Spend The Long Weekend At This Perfect Villa
Shortcut
If you're planning to go on a short holiday, not too far from the city, we've found you a gem of a place. Shiraz Villa in Lonavala is a great spot for groups who want to spend some time together, play games or just unwind.

What Makes It Awesome
The 4-BHK has a gorgeous terrace, a fully-equipped kitchen with a dining area, a fitness centre and even a garden where you can relax in.
The fitness centre has gym equipment and even a pool table, in case you want to just have a great time playing. The bedrooms are nice and airy, with enough space to move about (bye bye Bombay matchboxes!) and the garden in front of the house has enough space for you to play football in!
Tastefully done up, the villa has a mix of ethnic, antique and modern statues and structures that are blended in. You'll find yourself surprised by turning into a corner and finding a really cosy nook ready for you to sit in and pick up your favourite book.
The house can take in a total of 12 people, and is about 6 kms from Bhushi Dam. All the rooms are air-conditioned (perfect to beat the heat) and the best part is that the in-house cook could toss up a delicious meal for you while you just relax.
Pro-Tip
Pets aren't allowed in the villa, but there's a friendly dog to keep you company. There's also barbecue that's available, in case you want to indulge. The price is INR 12,000 (without taxes) while writing this piece, so do check what the rates are like before you book your stay.

Comments