The information in this post might be outdated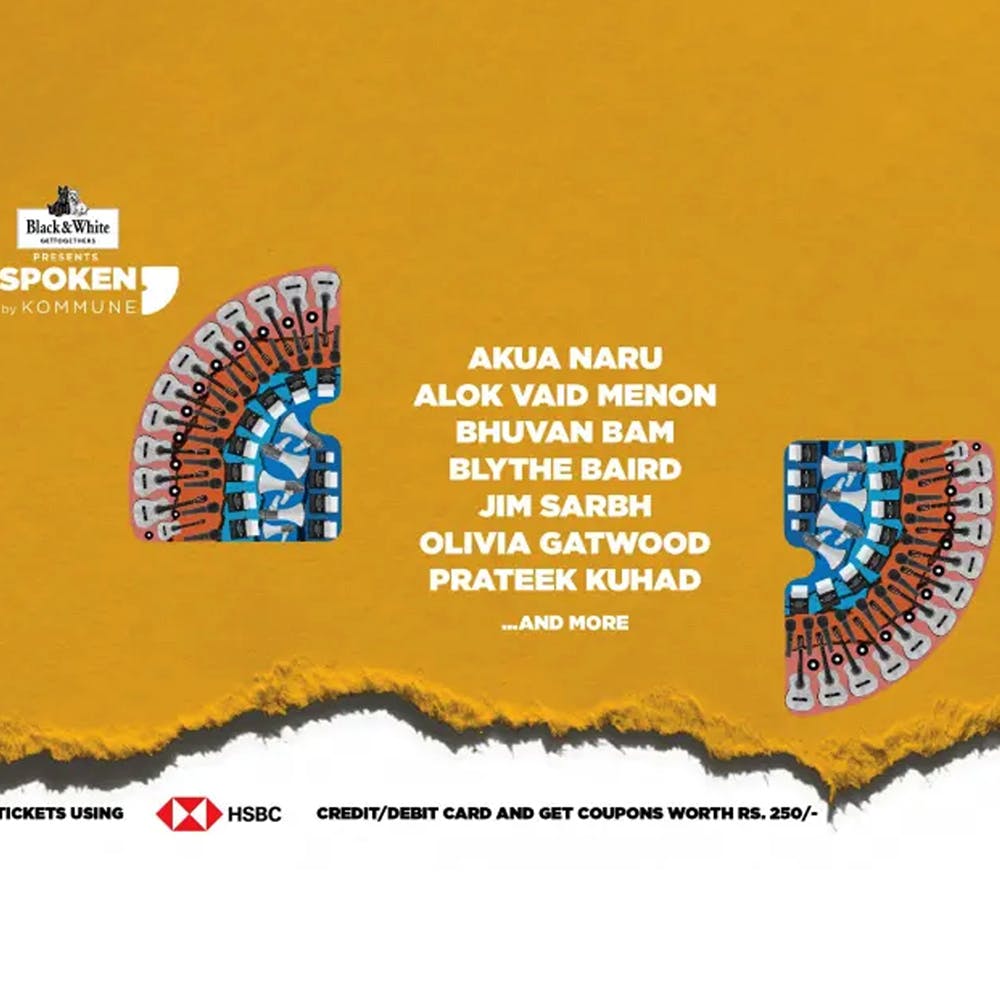 Experience The Power Of Spoken Word At The Second Edition Of This Festival In The City
12 Jan 2019 - 13 Jan 2019
12 Jan 8:30 AM - 13 Jan 4:30 PM
What's Happening
It's time to come together to experience the magic of words and dive deep into an ocean full of stories by over 65 artists from all around India and the world. It's all happening at Spoken 2.0, the second edition of the spoken word fest by Kommune, at Jio Gardens in BKC on January 12 and 13.
Sit back, and enjoy the city's winters on the lush green lawns at the venue as the artists take you on a rollercoaster of emotions while narrating their legendary stories. Expect performances from musician Prateek Kuhad (he's stealing hearts already), author and activist Gurmeher Kaur, Indian Ocean and many more talented artists; some you may know of, some you may not.
A gathering of everyone passionate about performing arts- be it musicians, poets, storytellers and anyone else who appreciates the arts, Spoken 2.0 sure looks a fine way to spend two evenings with like-minded people. The best part? If you like it, you can even sign up for the various creative workshops that will take place right there!

Price Includes
Day tickets are priced at INR 999 per person. Two-day tickets are priced at INR 1,015 per person. For more details, do check out the booking link.
Comments