The information in this post might be outdated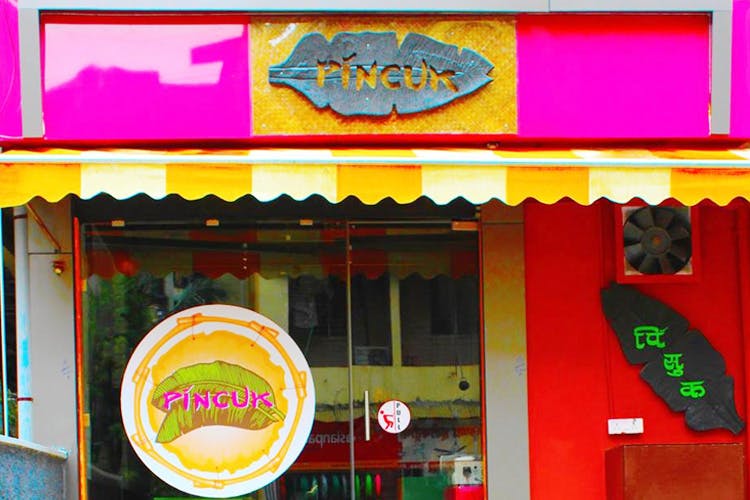 Hot Deal: Get Discounts As Per Daily Temperature At This Navi Mumbai Eatery
Ten-Second Takeaway
Pincuk in Airoli serves a mind-blowing array of Oriental dishes and is just what this area needed.
What Is It?
A special deal is being run this month wherein, on a weekday, for lunch, you will get a discount equal to the average temperature of the day.  Boy, do we want it to heat up more now.
Chow Down
Dreaming of Dim-Sums, Khow Suey or Ramen? Then do check out Pincuk. This small restaurant, based on street theme is famous in and around the area with people braving a lot of traffic to enjoy their delicious food and the toothsome desserts.
They have a variety of vegetarian, non-vegetarian and sea food special dishes. We suggest you do not miss out on their Paneer Hot Basil, Jing Tsao Dung which is just insane and bursting with flavours and Exotic Tofu which takes you to another level of happiness. They prepare their sauces inhouse and are nailing the if we can say.
Their desserts are another ball-game altogether with mouth-watering options like Khanom Thai (an exotic Thai dessert with coconut milk and caramel sauce) and Fried Banana Pancake. We recommend you try these.
So, We're Saying...
If you enjoy gorging on oriental fare, Pincuk is a revered restaurant in that space. Also, the discount bit doesn't hurt.