The information in this post might be outdated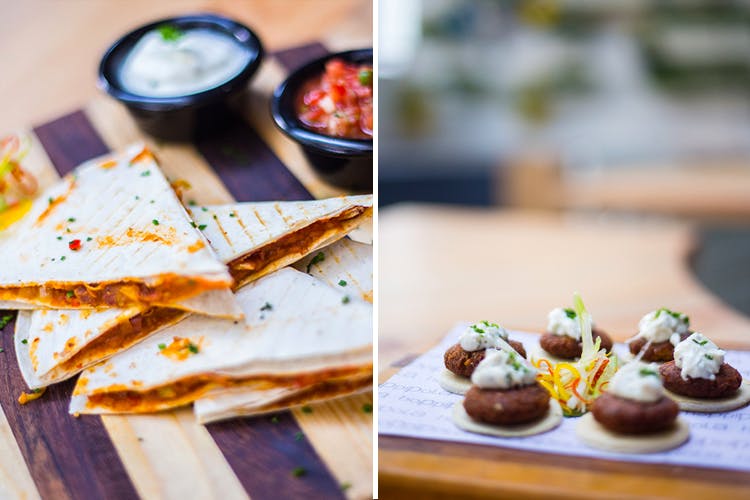 Feeling Hungry? You Can Get Unlimited Drinks & Food At Hoppipola For INR 999
What Is It?
Hoppipola in Khar, offers a lavish spread for Sunday brunch, with an unlimited, never-ending food & drinks being offered for INR 999.
Who Is It For?
If the words 'all-you-can-eat', 'unlimited' and 'food' make your ears perk up and eyes shine like nothing else, this is for you, buddy.
Also if you don't care a fig about waking up early, Sunday brunch would be a good scene for you to appear at.
Why Should I Go?
endless stream of beer, wine, and other cocktails in under INR 999 is a really good way to spend away a lazy Sunday afternoon. The food, too, includes eggs-to-order dishes such as bhurjee, omelette, etc., a variety of salads and delicious options such as quessadillas, bento boxes, and cheesecakes.
Anything Else?
The brunch begins at noon and goes on till 4pm, giving you plenty of time to indolently while away your Sunday, while adequately filling up your stomach.
Where: Hoppipola, 5th Ln, Ram Krishna Nagar, Khar
When: Every Sunday
Timings: noon–4pm
Price: INR 999 {plus taxes}