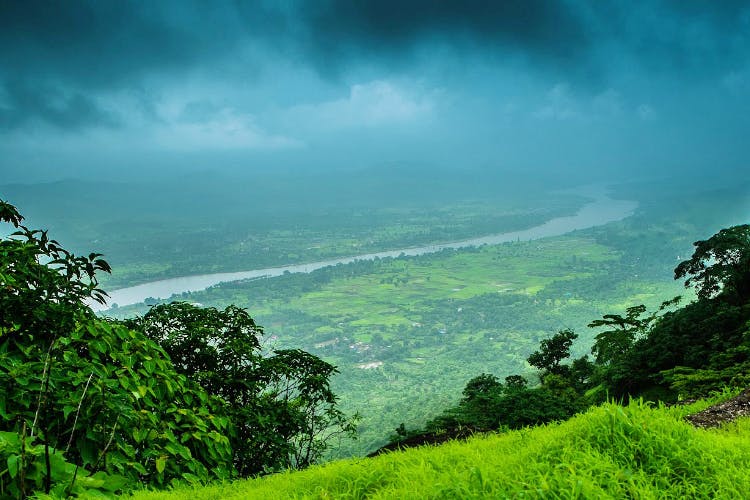 Tandulwadi
By the time the rains have taken over, this trek turns into a complete adventure. This fort is notorious for causing trekkers to get lost en route to the top. There are so many trees that we can barely see ten feet ahead of us, and the markings painted onto stones are usually washed off in the first rain. But it's an unforgettable experience.
View From The Top
As we walk over the ridge, the rain clouds drift in and are pierced by the pinnacle, causing rain to pour down. We see the confluence of two rivers from the top once the mist clears. There are rocky sections that will require us to crawl and climb (and slide about quite a bit). All in all, this is a superb trek for those willing to get muddy.
Getting There
Drive along the NH8 towards Thane for about 100 kms, until you get to Varai Phata. Turn left towards Tandulwadi Village, and stop near the Tandulwadi school. You can park here and begin your trek.
Trekking Time
Two hours to ascend, one hour at the top, and one hour to descend.