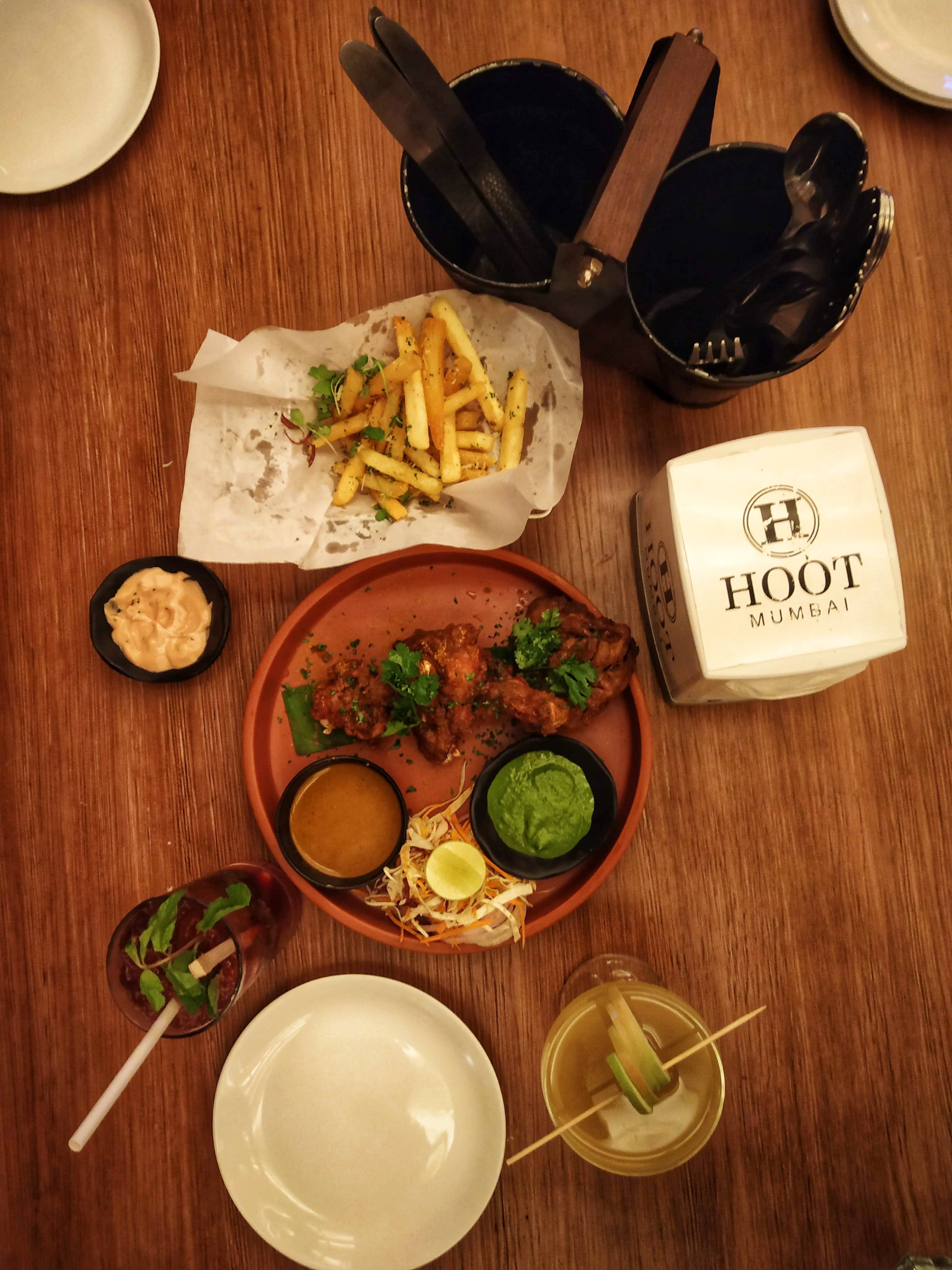 The Best Place For Food And Fun Parties In Juhu
What Makes It Awesome?
Scrumptious tempting and beautiful looking chocolate dessert with amazing drinks, finger licking food and beautiful and royal ambience with great outdoor seating and great music is what HOOT will be famous for !! APPLE CIDER:- This drink is highly recommended for everyone. This drink had the right balance of sweetness and it was quite amazing to taste with each sip. I loved this drink so much I ordered it twice!! NOT KIDDING. OREO SHAKE:- This is for the chocolate lovers. The presentation was simple and tasted full of Oreo and chocolate. TRUFFLE SCENTED FRIES:- This tasted quite different from normal fries and crispy too which was quite welcomed. The garnish of leaves and parmesan cheese was exactly the right seasoning. DELHI FRIED CHICKEN.(DFC) :- The name might remind you of KFC but it tasted so much better than that. The chicken was soft on the inside, crispy on the outside and the dip was green chutney which made the experience quite great. CRISPY FISH FINGERS:- These were so good. Usually, fish fingers are moist because of the fish but here the crispy batter with the fish cooked to perfection took the experience at a whole new level of greatness. CHICKEN TIKKA MASALA as they call it CTM with naan:- This dish was so perfect and good I'm ready to have this again. The chicken was soft and moist and the gravy had balanced flavours between spicy and mild sweetness in the end. The flavours were spot on and cheese Naan was soft and stuffed with ghee. So filling and sinfully good! TEXTURES OF CHOCOLATE:- This dish literally made my dream of eating various textures to reality. The presentation was beautiful, simple yet innovative with that chocolate done on the outside and the vanilla ice cream, brownie, dark chocolate and fruits were so good. The part when we pour melted chocolate over the dome and watch it melt was so unique and beautiful to watch. Literally a treat to the eyes Lastly, I would say my experience was great here and would definitely come again.
What Could Be Better?
More options in the main course would be good.