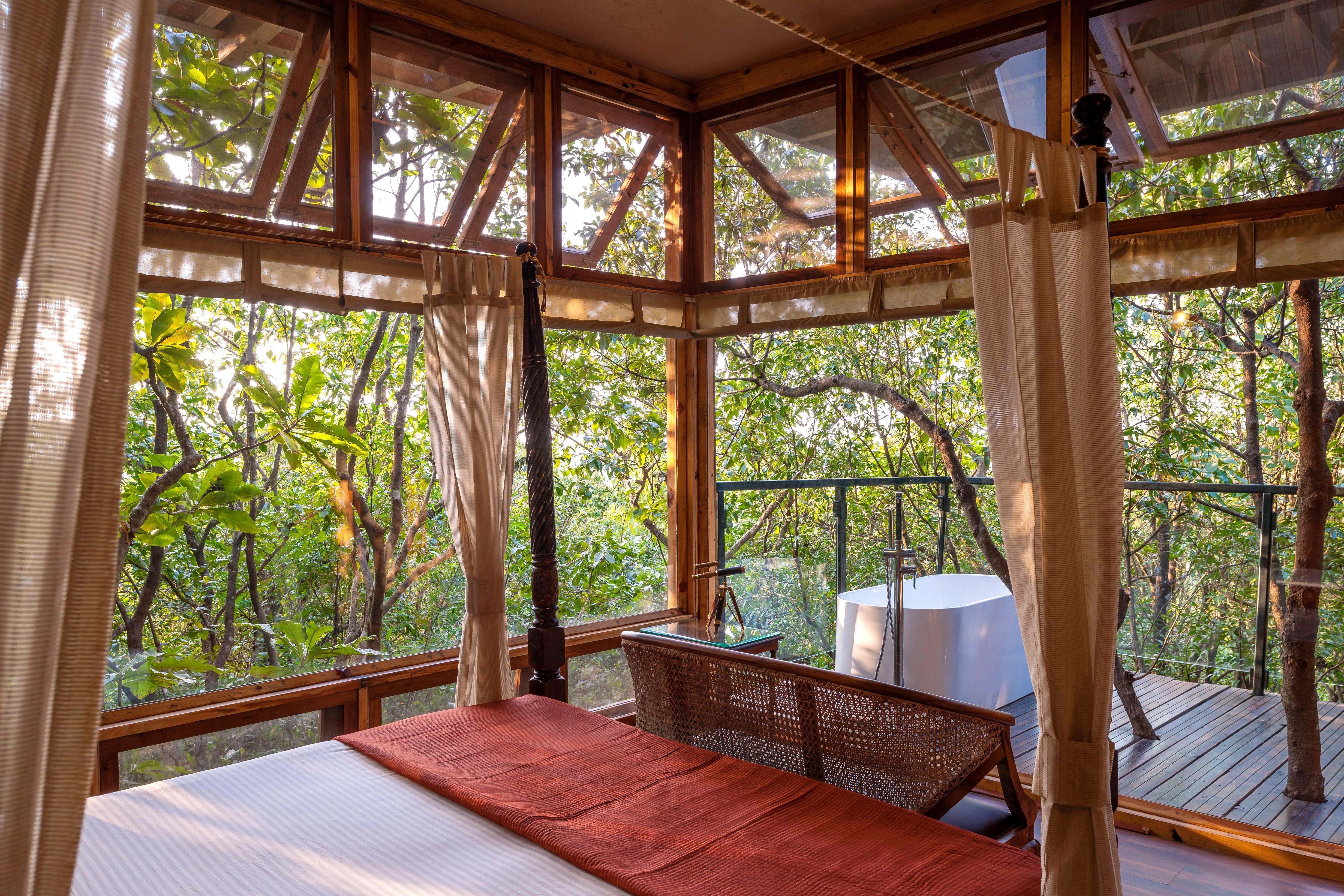 The Machan: An Arboreal Adventure For Your Next Getaway!
What Makes It Awesome?
Treehouses that have been elevated above the forest floor to minimize the impact on the forest, breathtaking views and an unmatched aesthetic. The Machan offers accommodations in luxury treehouses located in cloud forests, so to speak. With a range of Machans to suit varying budgets, the 'machans' in this eco-resort offer splendid, unrestricted views of lush green hills. The experience that The Machan offers – nestling in an oasis of green so close to the city – is usually achieved only after months of prior planning and days of travel. The Machan, however, is conveniently located a mere 2.5-hour drive away from Mumbai and a 2-hour drive from Pune and thus, avoids these headaches. Couples may want to opt for the Canopy Machan or the Starlight Machan, as the latter also offers the luxury of a private plunge pool and a translucent, retractable roof to indulge in a little stargazing with your significant other.
Comments