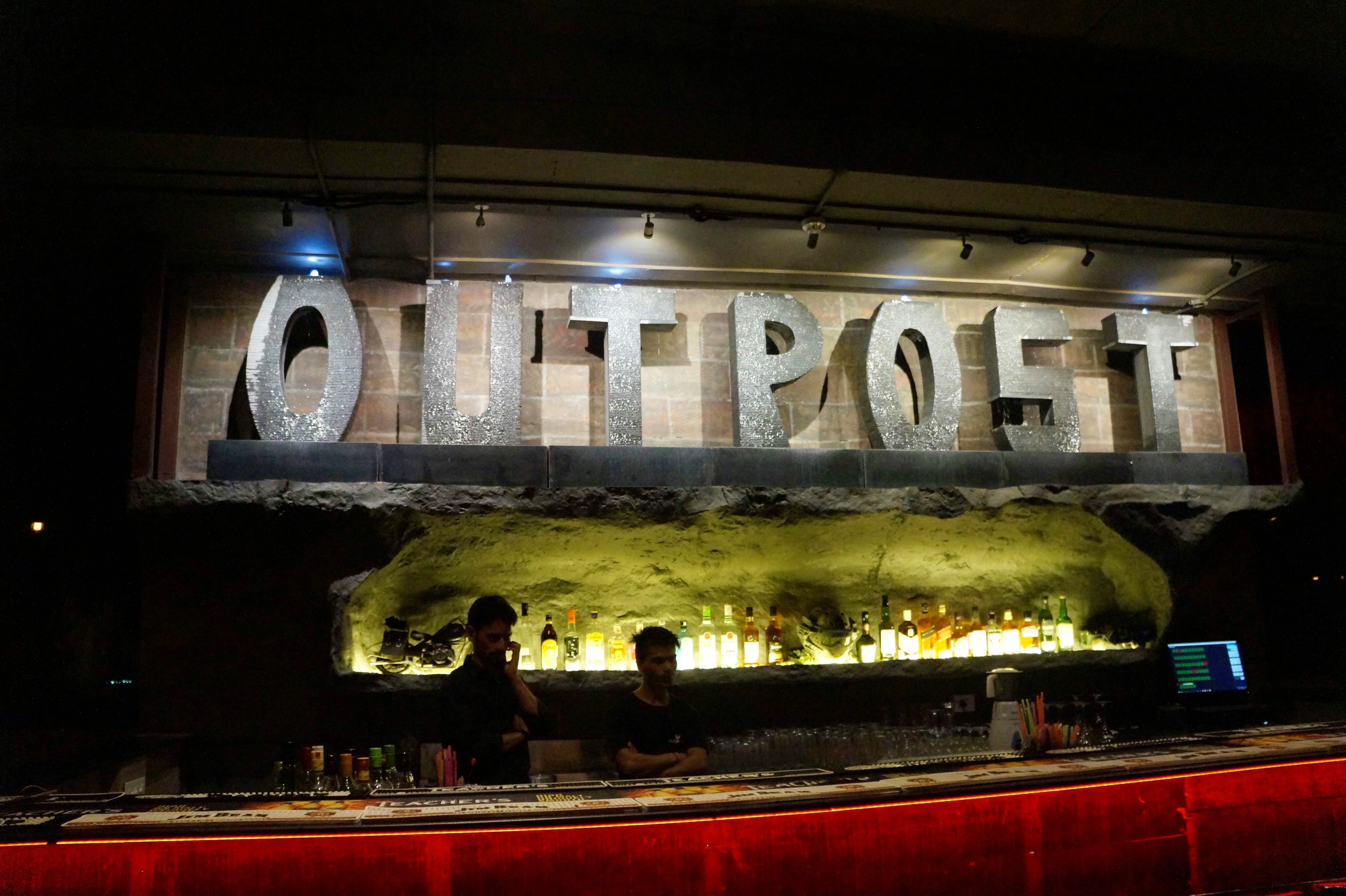 Restaurant Based On Military Outpost With Service And Food Up To The Mark
What Makes It Awesome?
A lounge on a mission. The ambience is electrifying. Walls are beautifully decorated with traditional military warriors seating near the bonfire. Use of jeeps and helicopters as probs for reservation. Area divided into multiple sections: Section with comfortable couches- for large groups; Section with artificial tree arrangement for mimicking nature; Section with jet planes on walls- for secret meeting theme; Section with cave-like structure decorated with dark shade lights. A large screen for sports screening and a separate section for live DJ. It's a pretty huge lounge that can seat 100-120 guests. They serve Continental, Oriental, Italian and Indian cuisine. Service is up to the mark with humble staff. Cheese Chaska- A veg kabab like starter comprising cheese and panned stuffing topped with shredded cheese. Tastewise is okay. Served with mayo dip. overall taste was slightly blended. Overload Pizza- Comprised of capsicum, onions, broccoli, zucchini, olives and red pepper. Mozzarella cheese was of high quality and good stretching capability. The crust was fairly thin and crunchy. Feel and texture excellent. Highly Recommended! Burnt chilly garlic rice- A staple cuisine mostly made of rice tossed in chilly sauce, cabbage and spring onion. Portion and tastewise good. The roasted garlic flavour was not overpowering. The texture was really good. A happy weekend gateway for foodies looking for great ambience and food. Outpost lounge is such an awesome place. Don't miss out!
Ask Milan a question