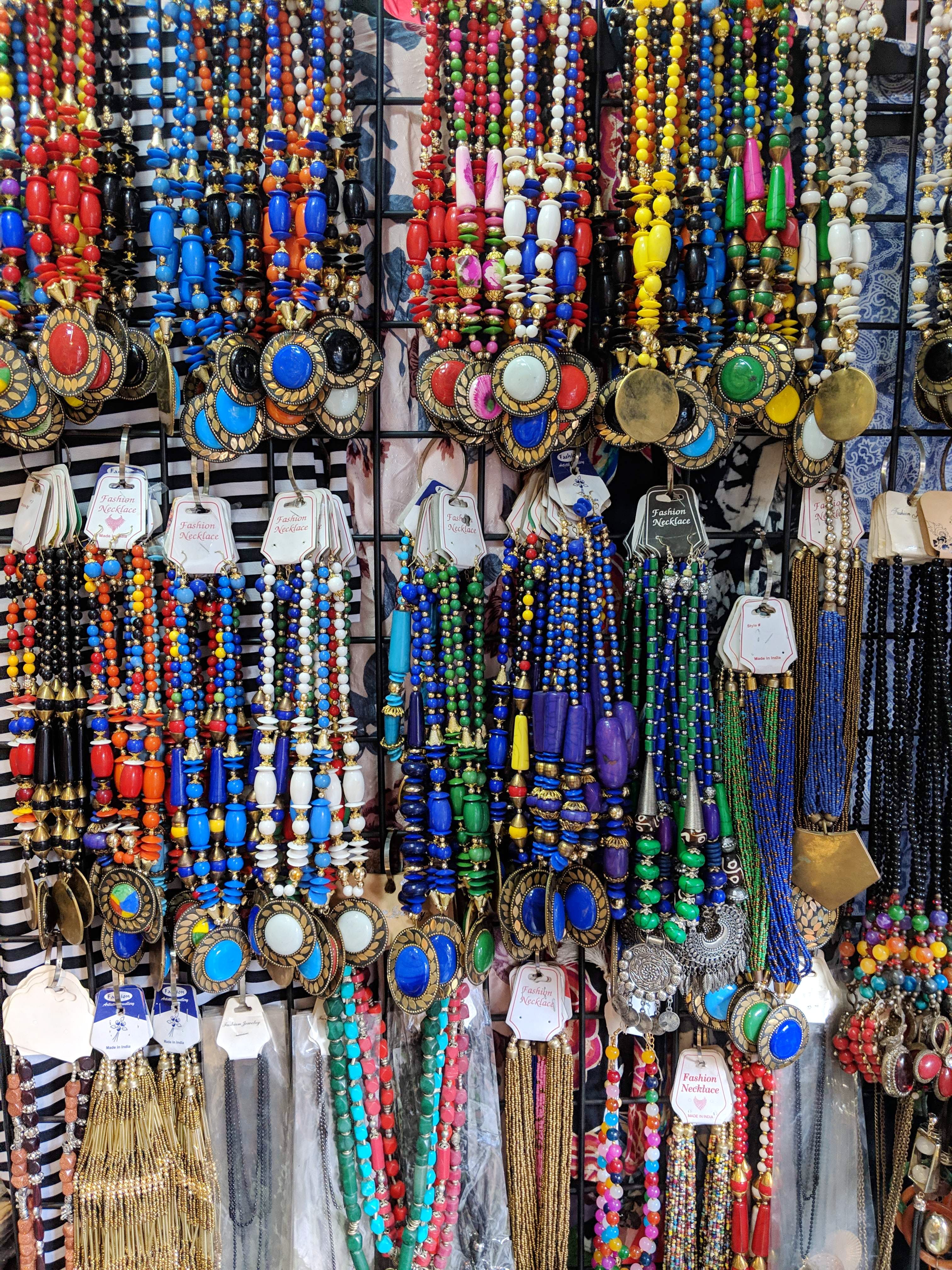 This Tiny Store Has Costume Jewellery Starting At INR 100
What Makes It Awesome?
Costume jewellery is always in vogue and there are so many places in the city that meet this never-ending demand but we found a hidden gem right in the heart of the city that has all this, and more, starting at INR 100.  Called Beauty World, right next to Anupam Chappals in Colaba, this tiny space is just so colourful. With neckpieces dangling outside that are INR 200, and earrings that just start at INR 100, you'll find all sorts of varieties you could pair with your outfits for a casual day out, or even to wear to work.  They even have a section for sunglasses that start at INR 150 (you could go crazy here!), and also have bags and pouches that are more than affordable (read INR 200 onwards!) Their necklaces are a mix of chunky and delicate, where the heavier ones are colourful and almost every design has a few in different colours. You'll also find wooden bangles and rings that you can pick up here. Their range of ethnic earrings is crazy, with designs even in tassles, so make sure you spend some time going through their collection. Happy shopping, guys!