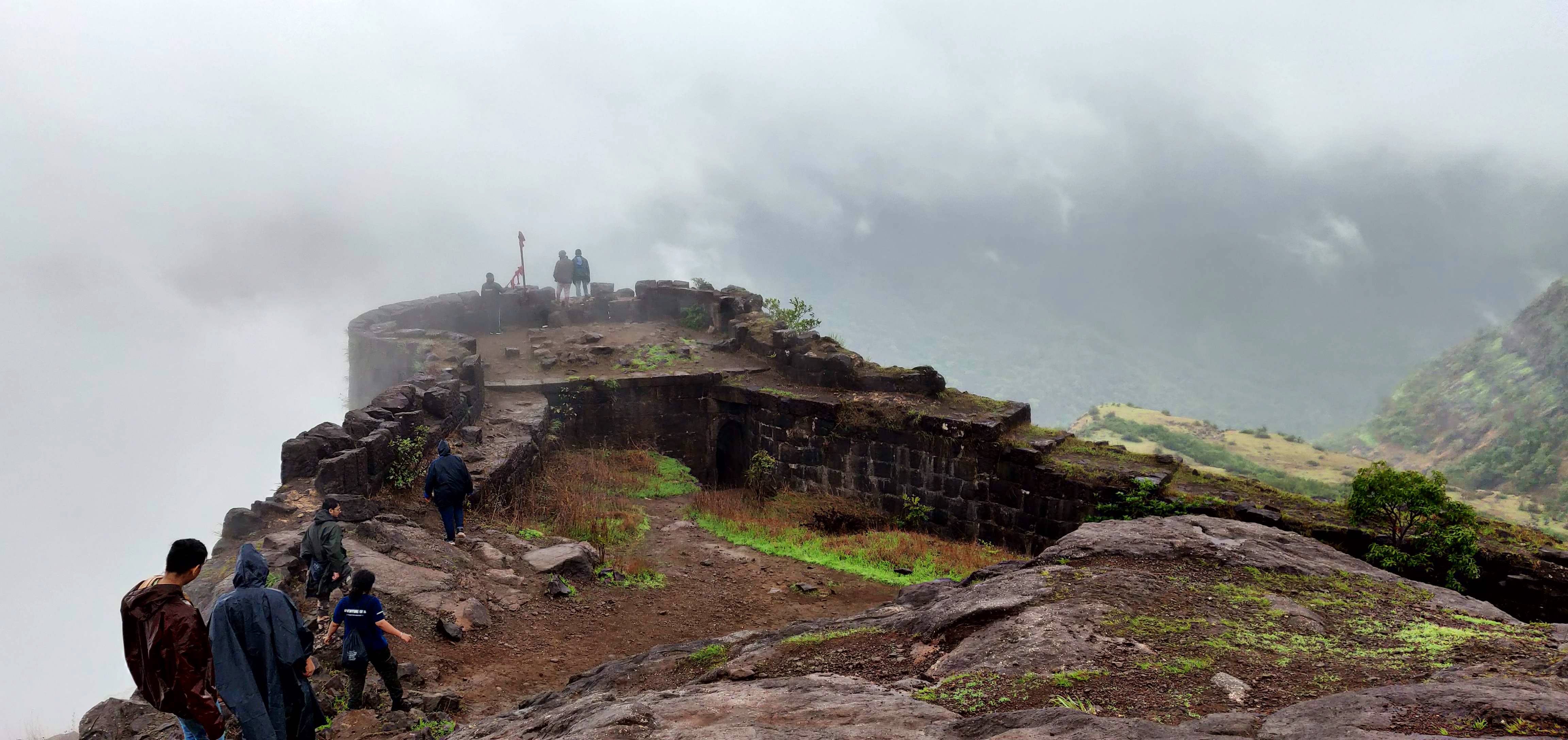 Trek To One Of The Most Popular Ancient Fort!
What Makes It Awesome?
In the majestic ranges of Sahyadris, Maharashtra, lies the beautiful and ancient Rajmachi Fort. It is located about 95 KMs from Mumbai and 80 KMs from Pune. The fort is composed of two forts, namely, Shrivardhan and Manoranjan. It was built by Satavahanas, & captured by Shivaji Maharaj in the year 1657. The fort served as a brilliant strategic location since it overlooked the Bor Ghat. It was an important trade route in the past that connected Mumbai and Pune. Today, it is a popular trekking destination among the trekkers of Mumbai & Pune. Many organisations plan a trek every weekend here. The best time to visit Rajmachi Fort is between Mid May to Mid July & October to February. One can witness lush greenery, walk between the forest trails and witness fireflies during the pre-monsoon phase. One can also trek towards Kondane Waterfalls and enjoy beautiful caves. It is an easy-medium level trek. It is always suggestible to join a trek with a professional trekking group or go with a bunch of people with someone who has trekked there before. There are small food joints on the way to erase your hunger. They serve local cuisine i.e. Maharashtrian Food. There are also stay options like tents and homestays available on the fort top. One of the best trekking group to rely on is Adventure Geek. They conduct trek from Mid May to July. In pre-monsoon season you can witness fireflies which is the best time to visit and watch this magical view.
Comments