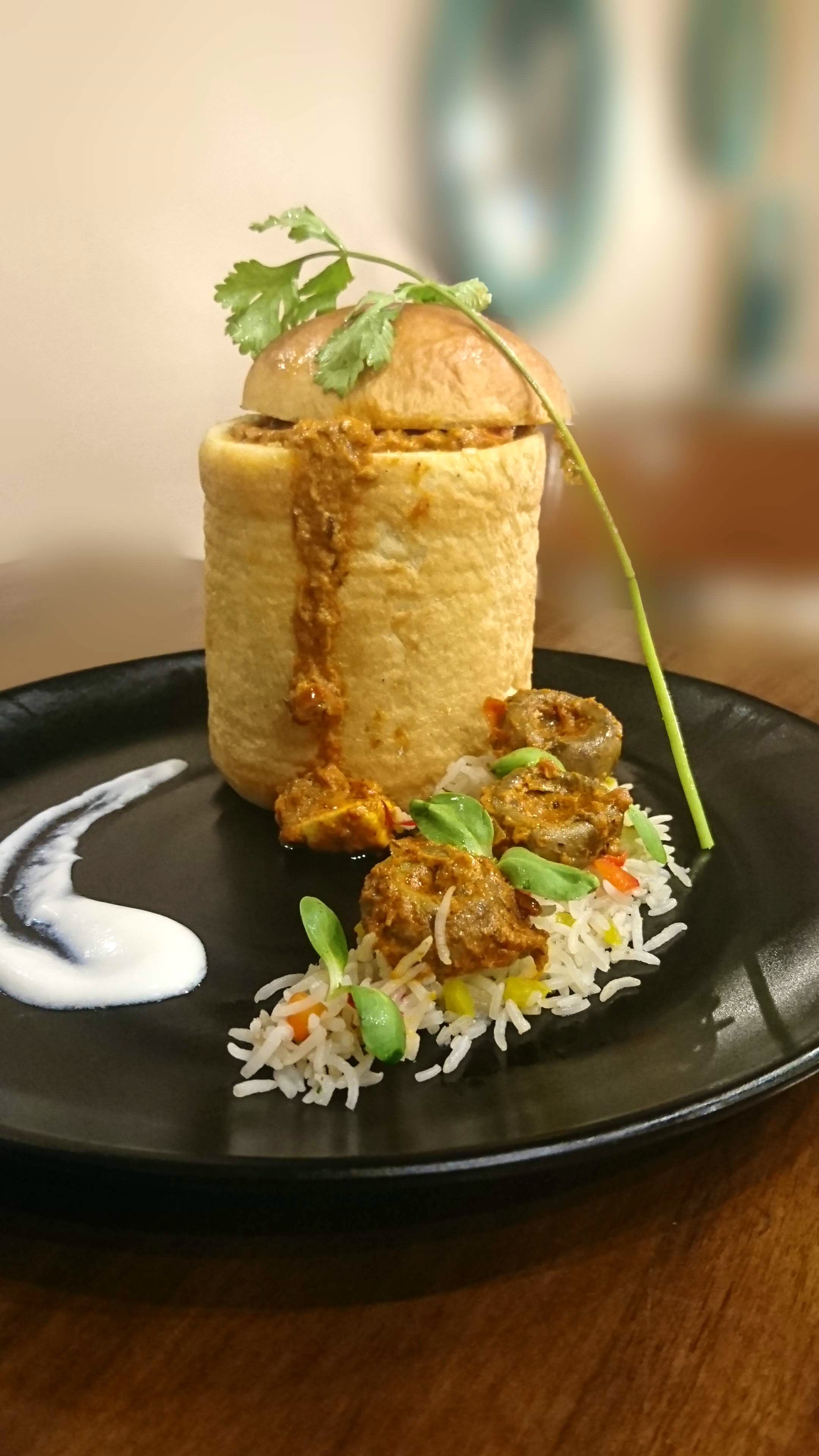 Explore The Possibilities Of Vegetarian Food
What Makes It Awesome?
Location, Ambiance & Service: Veg-o-holic is being high on the fact that vegetarian food can be prepared with such dynamism and exceptional thinking. The flavour is ensured to be at par with the Indian palate with a mixture of all spices & condiments yet improve the presentation. Starters & Mocktails: Hawaiin Malibu cooler:-  I personally loved the fact that such simple improvements have been made to "Nariyal paani" to enhance its presentation and bring improvement towards the taste as well, It's healthy and tasty. Highly recommended. Amsterdam styled jacked potato:- Ever tasted jumbo russet potatoes? This is the first time I got to taste it and probably the only place I know serves a starter made out of the same. Rest of the preparation is quite simple which involves a mixture of olive oil, blend of cream cheese or melted cheese and served with micro greens. Recommended. Vegetable Espadata:- A more complex version of the skewer in a vegetable variant where the hung curd is used to marinate the vegetables and charcoal is used to cook it. Served with the micro greens and french fries. Kind of reminds me of paneer skewer from BBC, though the content here is different, Recommended! Jiu Mogu Schezwan chilli:- Marination of mushroom in soya hot garlic sauce with the usage of schezwan sauce to prepare it. Looks like paneer chilly but the mushroom does bring a different flavour to it. Main course & Desserts:  Paneer mushroom Bunny chow:- The bunny chow was created in Durban, home to a large community of people of Indian origin. It is a South African fast food dish consisting of a hollowed out loaf of bread filled with curry.  The one served here is an Indian variant without meat and with use of cottage cheese and mushroom. The curry prepared is of the rich cashew nut curry and herb rice. Tiranga Simla Mirch:- Stuff used inside three different types of bell pepper which has quite a homely taste to it and is a frequent preparation in most of the houses. The stuff was quite common to the one used in baingan masala. Best presentation! Tiramisu:- I can say this is close to the perfect tiramisu I have tasted after visiting a few restaurants in the past few months. Just try it and decide for yourself. Recommended!
Ask Vignesh a question