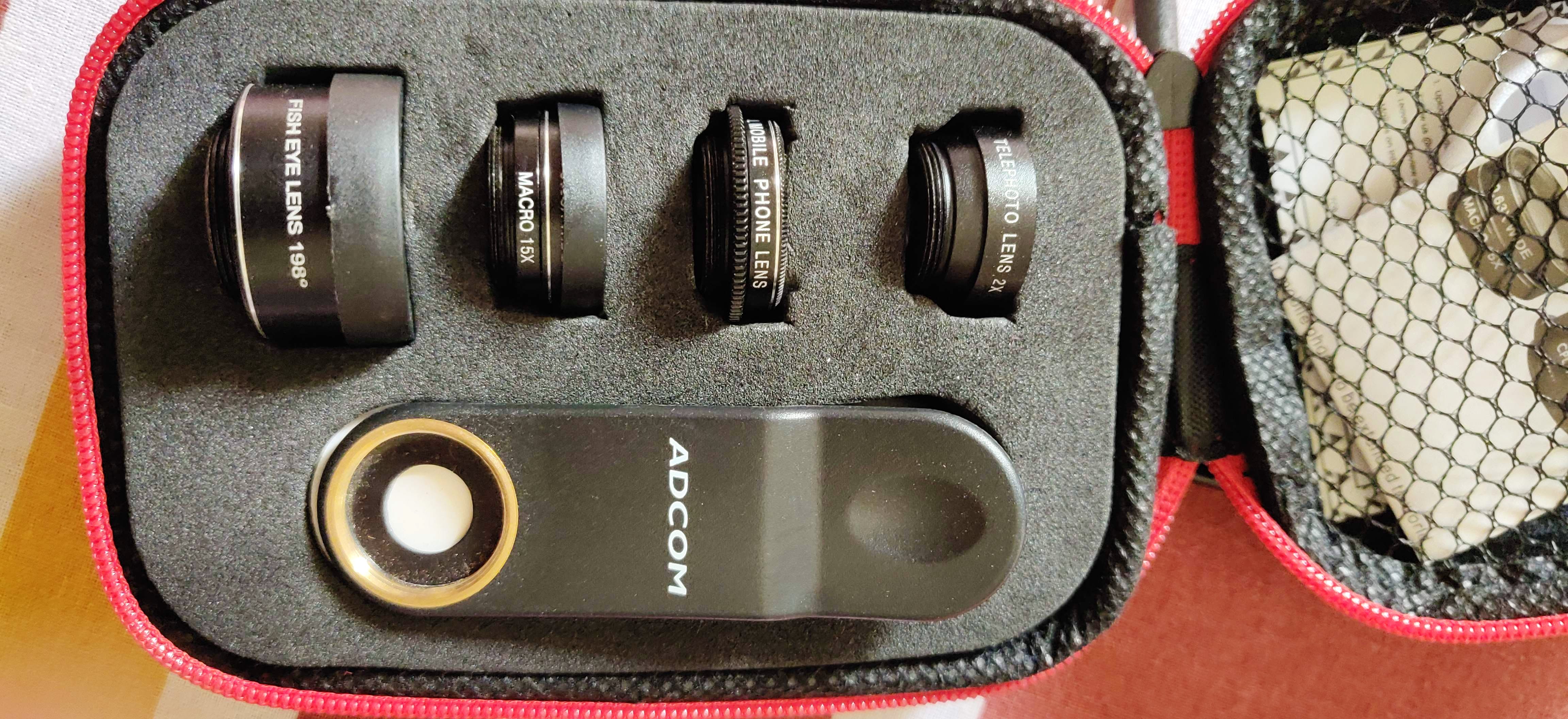 Want To Take A Better Picture With Your Smartphone? Go For 5 In 1 Adcom Lenses
What Makes It Awesome?
I was looking for clip-on lenses for my smartphone and I came across this brand called "Adcom". I previously have purchased a headphone from this company so I decided to buy the phone lenses from them as well. They have varieties of lenses right from telephoto lens to wide-angle lens to macro lens. I purchased their Beginner's Kit which is 5 in 1 and comes with a 2x telephoto lens, 0.63 wide-angle lens, a 198° fisheye lens, 15X macro and a CPL lens. The lenses are compatible with any smartphone whether it is iOS or Android. It works fine with my dual camera phone also. Design & Utility Adcom's basic design is simple and effective. Each lens is affixed to a metal clip. The clip has two solid fingers and a strong spring. Rubber strips on the inside of the prongs prevent the clip from scratching the phone's glass. All the lens come neatly packed in a durable and high-quality travel case. Their product is available on their e-store and another e-commerce website such as Amazon, Flipkart, and Paytm.
More Information
Comments