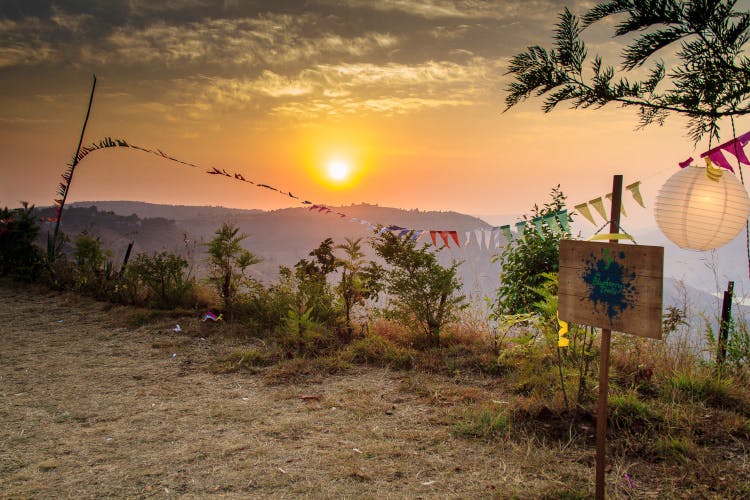 Road Less Travelled: Weekend Getaways You (Probably) Haven't Tried Yet
Shortcut
When we've been to Alibaug, had enough of Goa and don't miss Pune, we go through our list of weekend getaways with the often-missed, lesser visited spots around the city which are no less relaxing, adventurous and scenic. Here are our favourites for the next time your friends insist on spending a day at Essel World.
Pali
Between devotees flocking to the Baleshwar Ashtvinayak temple, the mango season and fashionable homes being let out to holidayers, Pali has become one of our favoured spots to hit.
What To Do
Hikes, walks, treks, swims in the river nearby are typical things on our agenda. Our favourite spot to stay is the beautiful Banyan Bliss, run by a lovely couple, Vinod and Beena Nair. The furniture is so old-school and every corner of the home is painstakingly designed by Beena herself.
How To Get There
A car ride of around two hours, we get there via the Mumbai Highway and the Khopoli-Pali road.

Kolad
Located on the banks of the Kundalika river, Kolad is a great getaway from the city, on the Old Mumbai-Goa highway.
What To Do
Kolad offers adventure enthusiasts a chance at river rafting (the only spot near Mumbai) and kayaking adventures as well. Our favourite campsite there is Ecomantra's Rivertrail Eco Camp, an eco-friendly establishment which offers cottages, tents and a 100% safety report when it comes to adventure sports. Go there for the natural beauty, the river and the great Konkani cuisine on offer.
How To Get There
With a total travel time of two hours and 20 minutes, we sometimes even opt for a Volvo ride out of the city via the highway and the Khopoli-Pali road.

Bordi
Chickoo capital Bordi , is a quaint little town by the sea with a massive Parsi hangover. Amidst chickoo orchards you will catch glimpses of old Parsi homes, with a porch and a tree.
What To Do
Go for a hike to the Aswali dam, or settle down for a good old-fashioned picnic there. Catch some Warli art on your way back by Santosh Todke, a local who displays his paintings at his humble abode.
How To Get There
Three hours away by the NH8 highway, we have also opted to get there via a train from Virar to Dahanu Road.

Panchgani
Panchgani is the ever-cool hill station near Mumbai. While the markets are filled with tourists on the weekends, a little campsite just off the main road – but completely cut off from the noise – beckons.
What To Do
Situated on a cliff overlooking the valley and Krishna river, Andre's campsite is a paradise for city folks looking for some calm. Waking up in the morning to greenery and the magnificent sight of the valley spread out in front is an experience worth looking forward to.
How To Get There
A four-hour long, but smooth ride on the NH4 will get you there. Many buses also run to Panchgani and reach in the early morning.

Comments