The information in this post might be outdated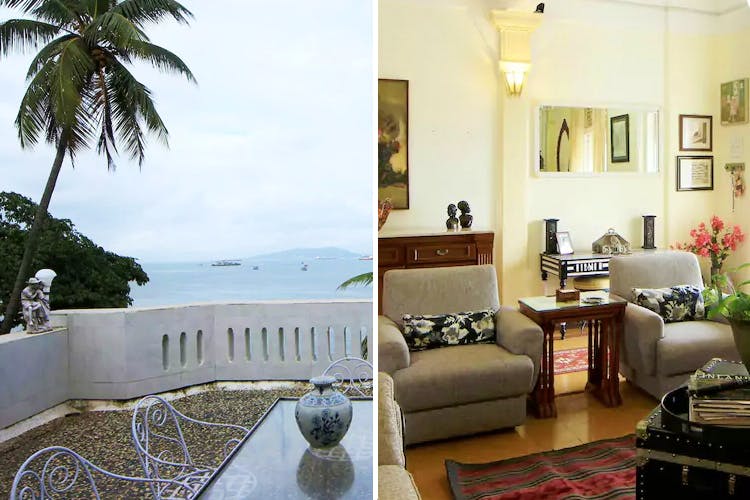 Got Friends Or Family Visiting? Ditch The Hotel & Stay At This Seaside Villa In Colaba Instead
Shortcut
We found the perfect way to kick back while we are in the city with this sea-view villa in Colaba. It works perfectly well for somebody who's not looking to stay at a hotel.
Tell Me More
A 2-BHK property that sits proudly at Apollo Bunder, this villa offers a spectacular view of the sea and a glimpse of the Taj Mahal Hotel. Located on the fourth floor, it has a terrace for you to enjoy the view from and decor that will have you pining for more. It can accommodate four people at a time and yes, pets are allowed too. Priced at INR 9,553 per night for two people, you can bring in two more people at NR 1,000 per person. It offers a daily cleaning service, but the food is not included in the cost.
What we love about the space is its proximity to the main landmarks in the city, its decor and the lovely sea view, which is a luxury in this city. May we suggest staying here with your parents when they are visiting or taking your partner for a special night in here. Take a break from the pace, you deserve it.
So, We're Saying...
The penthouse is a better option than any of the hotels that will charge you twice as much. Also great for people who hate staying at hotels.
Check it out here.
More Information
Sea-Facing Penthouse Flat
Comments