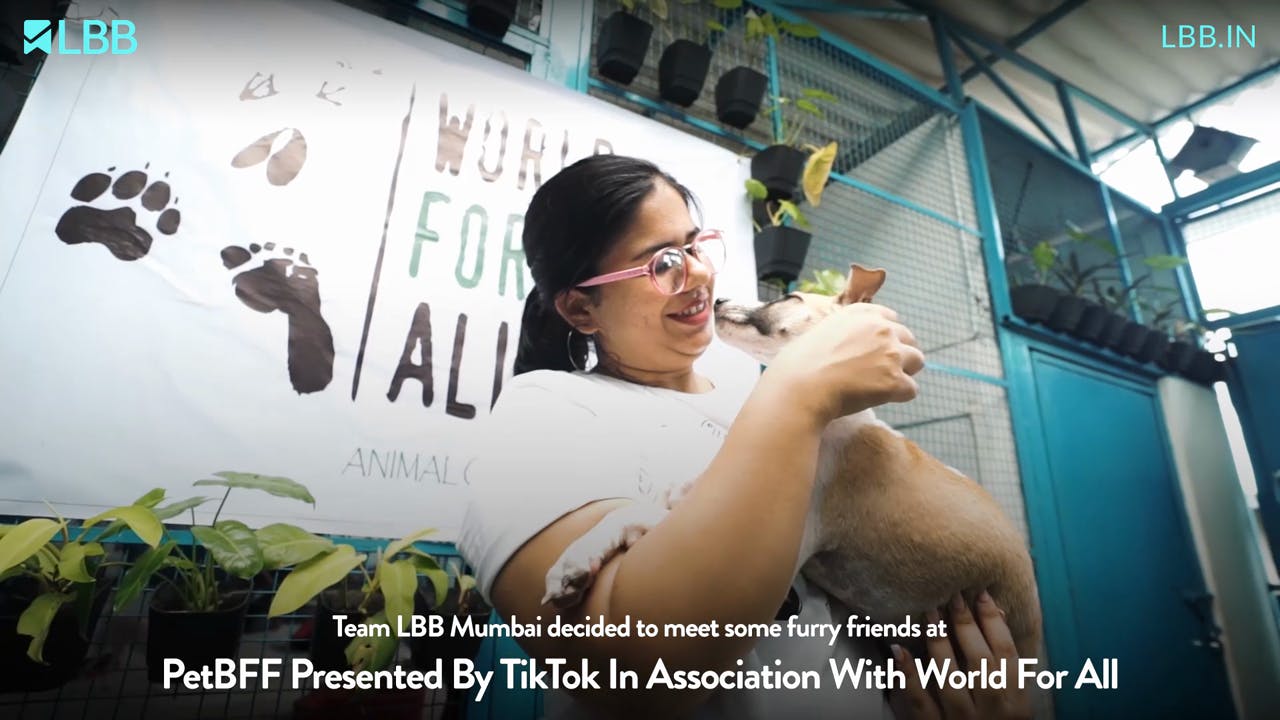 Why Shop When You Can Adopt? A Great Initiative By TikTok x World For All NGO, To Get Those Furry Friends, A Safe Home!
What Makes It Awesome
All four-legged furries have the power to melt anyone's heart! And that's exactly what happened to us at the PetBFF event, presented by TikTok, in association with World For All NGO. Every animal deserves to live a happy life where it is loved and cared for. What better way to bring this to life than to pledge and adopt at least one stray?
At the venue, all you could see were animals who were excited to have so many people around them. Amidst all this, we got into a conversation with Taronish Bulsara, Founder – World For All NGO, to understand the idea behind this amazing initiative to urge people to adopt stray animals instead of buying them.
His motto is quite direct; every animal deserves a home and they should be treated with love, compassion, and respect in our hearts and in our lives. And we couldn't agree more! We were also joined by some of the biggest TikTok stars and Disha Patni to support and applaud this noble cause. What made it really special was that there were kindred spirits who clearly loved animals and wanted to find them forever homes. And for this, we couldn't have been happier.
It was heart-warming to see how Disha Patni did her bit too, by spending time with stray dogs, every time she saw one. Our very own Shivani Kapila (@littlegloves) has always been BFFs with all the dogs outside her house. While Paras (@parastomar), at the venue, was uber ecstatic to be surrounded by so many high-spirited dogs, all at once!
If you take a look at the new TikTok videos, you will find at least one cute furball as a superstar in the video! This just makes it even more (p)aww-dorable, don't you think?
Pro-Tip…
Make it a point to adopt as many as you can from World For All NGO; it's for a great cause and you can help so many animals find a home full of people to love and care for them. But, if that isn't possible, befriend them and help take care of them by feeding them and giving them water. It'll make their day and will really make yours too!

Comments