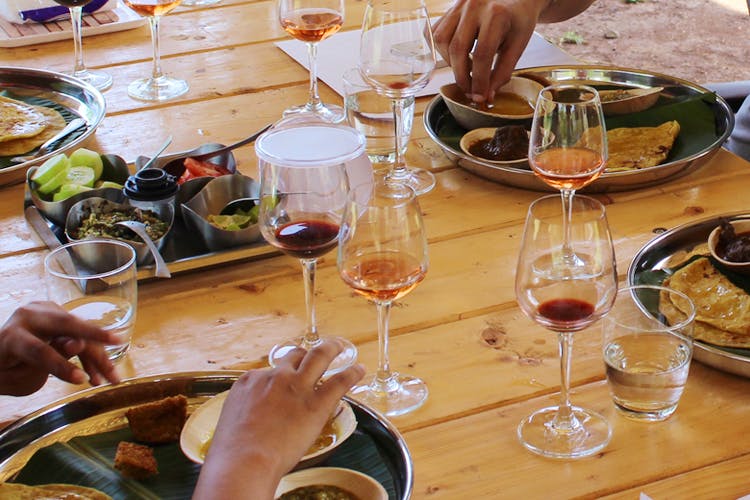 Sip Wine, Eat Khandeshi Food On This Weekend Trip
Shortcut
Pick a weekend and get away with some wine and Khandeshi food – a Mumbai-based travel group organises weekend getaways to Nashik for people who want to discover the best of Maharashtrian food and wine.
More Details, Please
Did you know a tour could be 100% organic? Well, this one is.
Why Should I Go?
Nashik, the wine capital of India is famous for the diverse range of wines produced in its sprawling vineyards. We think this tour would be a good way to delve deeper into wine culture. After all, we can't be the only ones wondering why people smell the wine before drinking. 
On the other hand, Khandeshi cuisine is an interesting mix of spices. A treat for the spice-lovers, it'll treat you to Sat pudyanchi amti (Curry with stuffed balls. The stuffing is usually a mixture of 7 spices) or Kala Masala Chicken. We can only imagine the burst of flavours this cuisine will be.
#LBBTip
The organisers ask you about the food preferences beforehand and take special requests like cycling tours to the nearby dam. They'll also arrange for stay as they have tie-ups with nearby hotels.
Comments