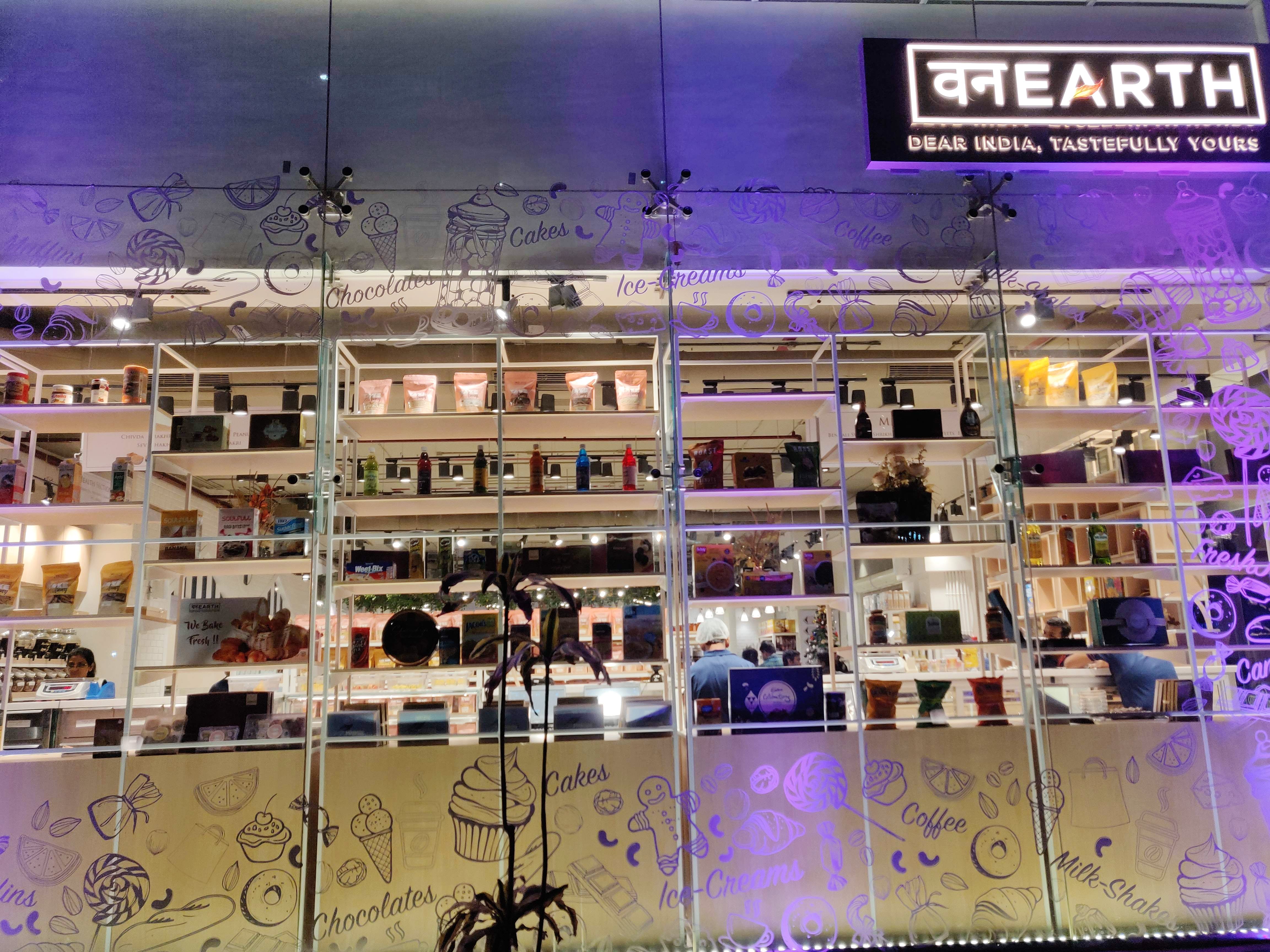 Your All In One Gourmet Experience-Shop, Eat And Experience Home Away From Home
What Makes It Awesome?
Van earth is a high-end food retail store and a luxurious gourmet veg cafe. This outlet is located at Andheri West Lokhandwala and greets you to a well-spaced parking lot. Van earth thrives on eating a variety of home cooked like vegan food and a one-stop store for all your cravings. The store on its own is beautiful, modern, well-spaced interiors enough to drive a car inside almost, extremely hygienic, presents a range of products on display from bakery items, gluten-free chocolates, cakes, dry fruit bars, gifting options, breakfast, lunch, dinner and dessert preparations. The staff is friendly, dish serving portions are in good quantity, well-priced menu and a good value for money besides the variety of products are the highlights of this store. We had tried the following: >Falafel Flat Pita layered with lettuce, Tomatoes, Broken Falafel, Fries and Crunchy Garlic. This was a clear winner. Great pita with a perfect stuffing with some the crunchiness served with a great chilli/ masala tasting dip. **Rated - 5/5 >Chilli Basil Paneer Cottage Cheese Cubes, Bell Peppers wok tossed in spicy Basil sauce. Paneer wok tossed with veggies and presented in a Chinese way. Good portions and extreme soft paneer chunks. **Rated - 4/5 >Teriyaki Paneer Burger Oriental greens with Paneer steaks, Teriyaki Mayo served in a black Charcoal bun. Love at first sight with a black bun served with chunks of layered paneer, teriyaki mayo, greens and fries. Impressive presentation and taste of this VEG BURGER, it was simply heavenly. **Rated - 5/5 > Burrito Bowl Classic burrito bowl with Mexican rice, salsa, beans and sour cream. **Rated - 4/5 >Mandarin Americano A black coffee with the aroma of lime and floral essence, so fresh which would make you want more. Haven't had Americanos tasting so good yet maintaining the kick on coffee.!! **Rated - 5/5 >Cold Cinnamon Frappe Cold coffee served with a perfect froth garnished with cinnamon powder. **Rated - 5/5 Overall a great showcase outlet and a feather in the landscape of Lokhandwala.
What Could Be Better?
Apart from the crazy traffic at Lokhandwala I could not find anything else to Critic about. Van Earth team just nailed it.
Best To Go With?
Family, Big Group, Bae, Kids
Comments