The information in this post might be outdated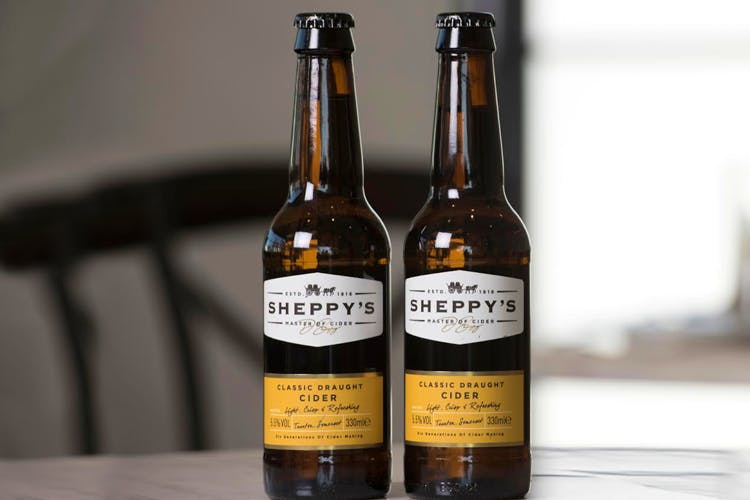 You've Got To Try This New Gluten-free, Vegan Cider In Town!
Sheppy's has finally made its way to India, and they are completely vegan and gluten-free. This one is not just a mixer, it also has 5.5% alcohol content. So, we say, ditch 'em bottles of beer & make merry this Christmas with these imported handcrafted ciders.
In-Cider Scoop
An apple a day keeps the doctor away. Even better if it's got a splash of your favourite secret potion. Sheppy's 'Hero' Classic Draught Cider is made with a carefully selected blend of Somerset's finest traditional cider and dessert apples. The combination of apple flavours gives the cider a well-balanced combination of dryness and sweetness, making it the perfect light, crisp and refreshing beverage available!
This drink bodes well both on a menu for a lazy Sunday brunch at home or an evening out with friends. And honestly, it's pretty apt for the season, with Christmas-y vibes all around us, don't you think? It is made using natural fermentation of apple juice, with the idea of making this the next big thing in India. Their 'Hero Ciders' come as a breath of fresh air for anyone looking to move over from the regular. Say goodbye to the same old cocktails because this one's for the win!
So, We Are Saying...
They are widely available at places like Slink & Bardot, Olive Bistro, Cafe Zoe, Eddies, Yauatcha, Arth, Beer Cafe (all outlets) and are increasing the outlets rapidly before the New Year hits. With a taste that tantalizes your taste-buds, Sheppy's is sure to be your go-to beverage this festive season!

More Information
Ask Shilpi a question