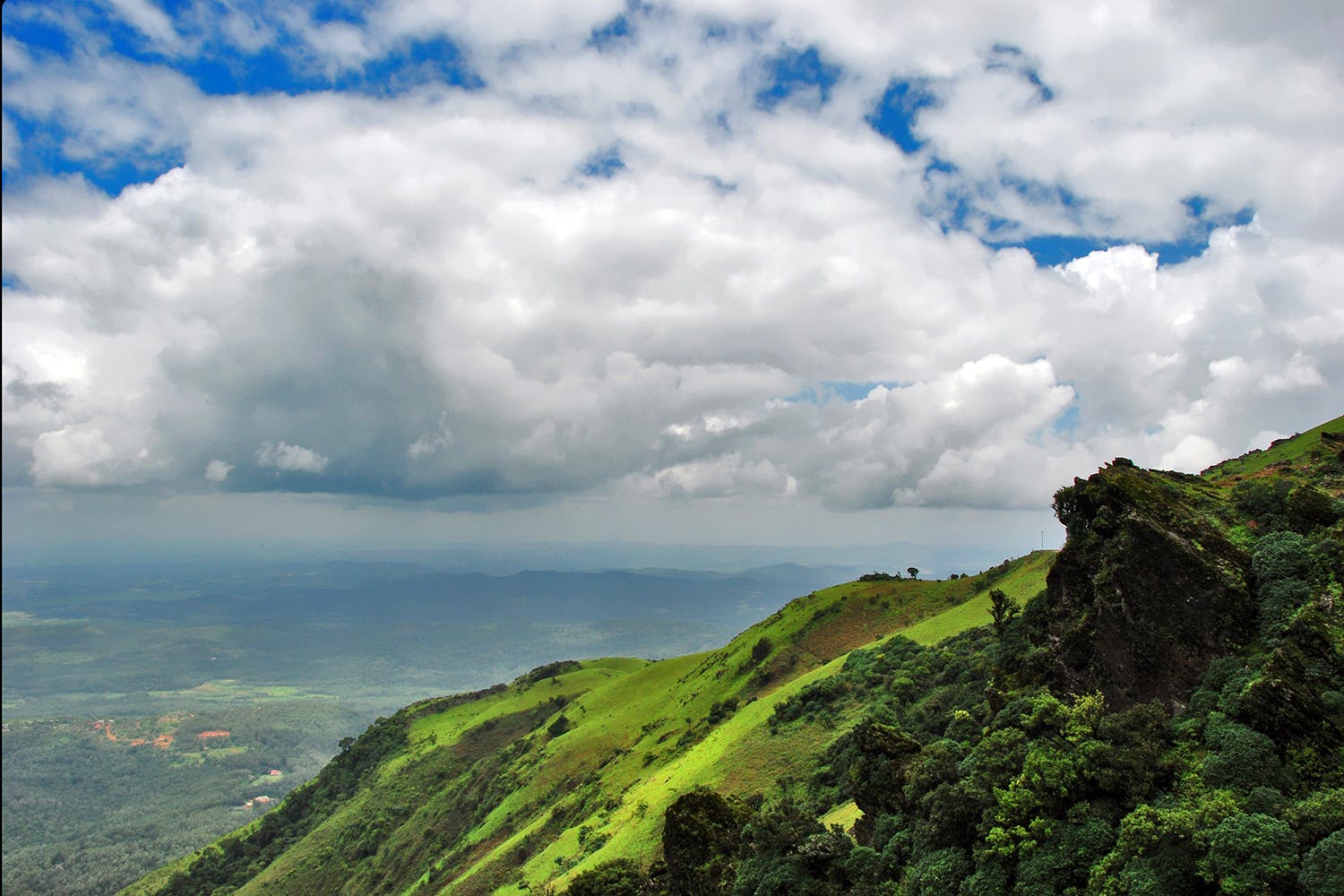 5 Hills Stations Outside Maharashtra That Will Change The Way You Define Getaways
When the temperature starts to rise, there's only one thing you can do to beat the summer heat – Take a break from that all madness and escape somewhere far away. So, here it is. Five offbeat summer trips (outside Maharashtra) you can take to cool off.
Pachmarhi
Untapped and outright gorgeous, Pachmarhi at an altitude of 1,067 feet is the only hill station in Madhya Pradesh. Known as the Queen of Satpuras, we hear the charming little town is full of colonial architecture, quaint churches, magnificent waterfalls, rock-cut temples that date back to 1st century AD and more.
What To See: Rajat Prapat or Big Fall, Bee Fall, Pandav Caves, Deep Valley, Dhupgarh, Christ Church and Fairy Pool
How To Get There: The nearest airport to Pachmarhi is Bhopal, which is about three-hour flight from Pune. From there, Panchmarhi is a five-hour bus ride away.
Chikmagalur
A blanket of coffee plantations on green valleys, picturesque hills at a distance, rugged terrains and pleasant weather all year round…Chikmagalur in Karnataka is the perfect summer destination and we're definitely outing it. It is often believed that saint Babu Budan brought coffee seeds from Yemen, back in the 17th century, and started coffee cultivation in Chikmagalur. Today, this place produces one of the finest coffees in India and is home to Central Coffee Research Institution.
What To See: Kalhatti Falls, Bhadra Wildlife Sanctuary, Hebbe Falls, Coffee Yatra Museum, Hoysala temples and Manikyadhara Falls
How Do I Get There: Take a three-hour flight from Pune to Mangalore, and from there, Chikmagalur is about four-hour cab ride and the views en route is splendid.
Don Hill Station
Surrounded by the Western Ghats, Don is the lesser-known hill station in Gujarat's Dang district. With pleasant weather all year long, this place is known for its rich bio-diversity, caverns, waterfalls, hidden campsites and more.
What To See: There are tons of nearby attractions around Don including the beautiful Gira waterfalls, Kilad eco-system campsite and Barda waterfalls.
How Do I Get There: It's best to catch a flight to Surat from Mumbai as oppose to Pune. From Surat, take a bus to Don Hill Station which will take about three-and-a-half-hours.
Wilson Hills
Located in Dharampur Taluka in Gujarat, Wilson Hills is the perfect summer getaway near Maharashtra. Perched at a height of 2,500 feet, the place enjoys super-cool pleasant weather all year round and is known for its deep, green forests and beautiful valleys.
What To See: Marble Chatri Point, Bilpudi twin waterfalls, Lady Wilson Museum, Ozone Valley and Barumal Temple
How Do I Get There: The closest airport to Wilson Hills is Surat, which is about an hour flight from Mumbai. The place is about three-hour bus ride away from Surat.
Kollur
Speaking of offbeat vacations, we thought Kollur in Karnataka just fits the bill brilliantly for summers. A tiny temple-town in Udupi district, Kollur offers tons of trekking opportunities, exploring wildlife sanctuaries and some quiet times by a waterfall.
What To See: Mookambika temple, Anegudde Vinayaka Temple, Arishna Gundi Waterfalls, Kodachadri Mountain and Maravathe Beach
How Do I Get There: The nearest airport to Kollur is Mangalore. Take a prepaid taxi from there which will take about three hours to reach Kollur.
Comments