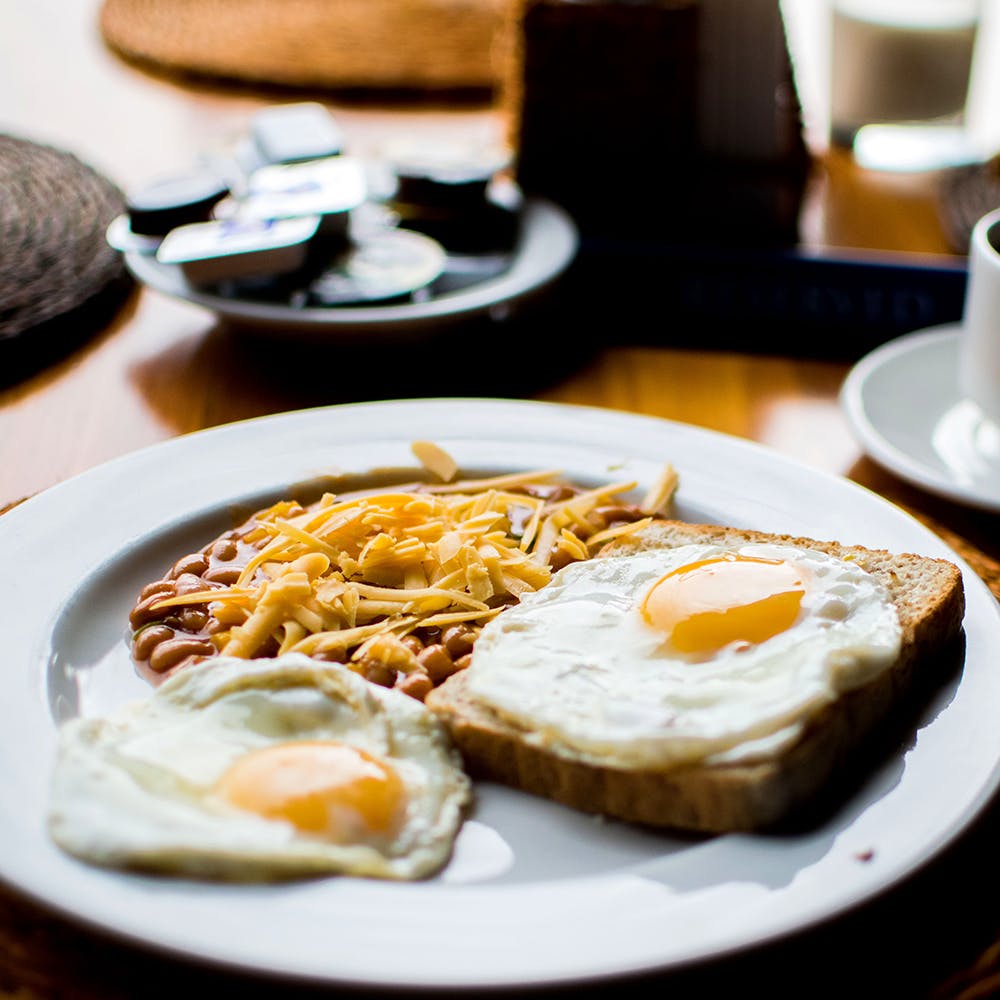 Of Hash Browns & Cheesy Omelettes: Our Pick Of The Best English Breakfast Places In Pune
A good start to a day is very important and the very best way to do that, is to have a wholesome brekkie. Also, don't we all have those mornings when your tummy asks for a nice fluffy omelette and some sausages. So peeps, here are our best picks of the best of English breakfast places in Pune!

Where Else Diner
Imagine starting your day by digging into perfectly cooked bacon, crispy hash browns and eggs made to your liking. Where else diner in Viman Nagar offers you exactly that in their scrumptious English breakfast which you enjoy in the company of cute and friendly Persian cats. You can also get your pet along for a nice morning out.

Café Peter
Spread across six different locations throughout Pune, Café Peter has become a boon for all the early risers. Opening at 7 am and offering various healthy and fulfilling plated breakfasts, Café Peter is definitely a go to place for a delicious and satisfactory plate of English breakfast.

Chai
A slight desi-touch to your regular English omelette, Chai offers their foodies masala omelette with their set menu of the traditional English breakfast. It indeed is a simple yet yummy twist to the English breakfast that we love so muc. That's not all,. This is available throughout the day at any of the Chai outlets in town.

Yolkshire
When the name itself gives you an English-vibes, there's no doubt that their English breakfast will be the best in Pune. A full plate of goodness – as we like to call it, Yolkshire offers all the customary items of an English breakfast along with a creamy and wobbly side of caramel pudding. So fellas in Aundh, Kothrud and Salunkhe Vihar, do not miss this.

Mocha
A fulfilling English breakfast with a healthy option of multigrain toasts and a choice of tea or coffee. The English breakfast at Mocha is one of the best in town that we love to start our mornings here and so should you!

Origin Bistro
Take a pick from their options of more than 10 variants of omelettes like our favourites peri-peri chicken omelette, creamy Spanich and broccoli omelette, Mediterranean Omelette and many such exotic varieties. Go here for the English breakfast and start your day on a delicious note!

Aur Irani Chai
A scrumptious full-fry omelette, French toasts, chicken sausages, baked beans, salami is what the English breakfast at Aur Irani Chai is about. What we live most is that you get to end this with some piping-hot and kadak Irani chai. Need we say anything else?

Comments