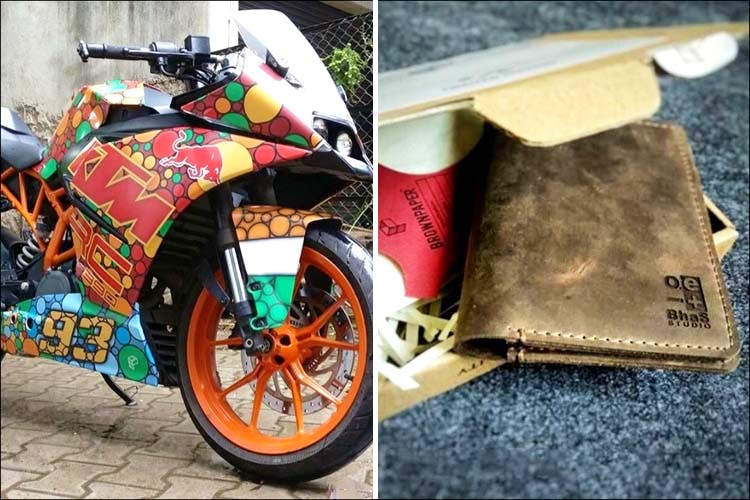 Get A Quirky Customised Wrap For Your Bike & Buy Bespoke Leather Wallets From This Store
Shortcut
From handcrafted leather products to a uber-cool custom wrap for your super bike and car, 24-year-old Rohan Kulkarni is your go-to man!
Tell Me More
Brainchild of Rohan, Brownpaper was founded in 2013 as a luxury brand dedicated in crafting the finest leather products – bags, jackets, handbags & more. Currently, Rohan takes bulk order for wallets, starting at INR 2,000. The company will be venturing in to jackets and handbags pretty soon!
All the leather products featured on Brownpaper are made of bovine, goat and sheep skins – byproducts of the meat industry, specifically brought from Kolkata, Kanpur and Chennai. No animal is killed or harmed to make the leather products!
Additionally, Rohan specialises in custom-made wraps for super bikes and high-end cars. Starting at INR 12,000, the designs and production are done by Rohan and he takes about a week to 10 days to complete a project. For more details, follow his Instagram page or simply place your order at +919373091238.
So, We're Saying...
Give your bike a makeover or buy a bespoke leather wallet, the Brownpaper does it all for you!