The information in this post might be outdated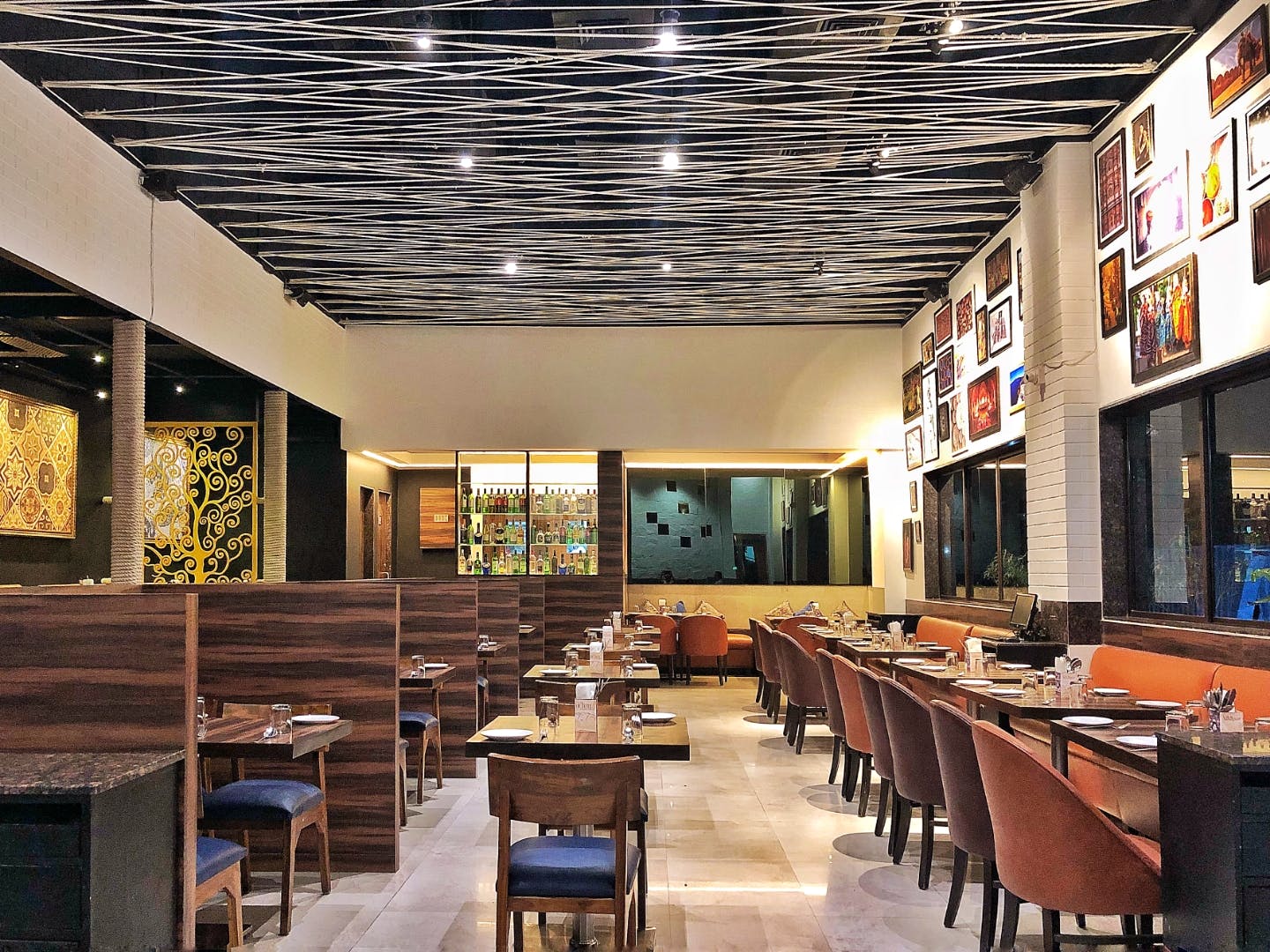 Eat A Yummy Arabian Meal At This New Eatery, Themed Around The Silk Route
What Makes It Awesome?
If you'd paid attention to your 8th-grade history class, you would probably remember the famous silk route - the ancient trade route that connected East and Southeast Asia with East Africa and Southern Europe. Relive those history classes at the newly opened Silk Route Kitchen And Bar in Pimple Saudagar. Only this time, history would be made interesting with lip-smacking food across cuisines like Indian, Asian, European, and Arabian. Silk Route is the ideal family restaurant boasting of a sophisticated decor, done up tastefully with subtle tones, wooden seating layout, and walls full of traditional fabric artwork. The ceilings, too, go with the entire theme of the place and feature a canopy of threads that look like a complicated network of silk looms. Food, just like the ambience, is of high priority at Silk Route. While there are a lot of options to choose from, we specifically recommend you try their Arabian delicacies. We absolutely enjoyed their creamy hummus with crispy pita, the saffron-scented chellow kebabs, and the authentic khoresh gormeh khodra; a traditional Iranian herb stew made of green onions, fenugreek, and parsley served with a delightful portion of saffron rice. Wash down your meal with a glass of balah bel laban; a milk-based drink flavoured with dates. Conclude this scrumptious meal with an Arabian dessert known as the Umali, which is made of several layers of crushed puff pastry topped with raisins, nuts, and warm milk.
What Could Be Better?
Their Asian and European fare definitely needs improvement.
Comments